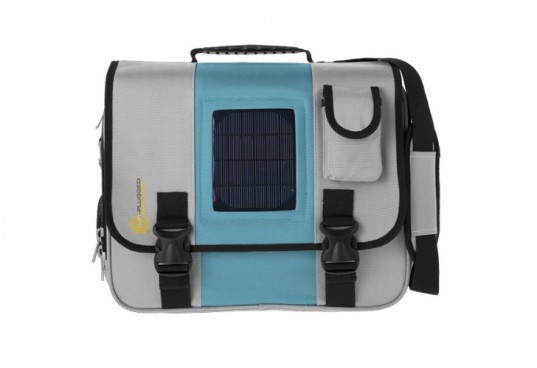 If you are worrying about your gadgets being drained of charge and wish you had an easy portable way to charge up your gadgets then here comes a line of ecofriendly bags which will make your "drained of charge " issue a thing of the past and that too without marring that hip look youngsters demand.
With its own source of power coming through solar panels placed on the bag, these ecofriendly bags are for those who think green. Starting from bag packs to side bags, these bags are the top of the line and are quite the trendy product among youngsters and teenagers alike. Have a look and pick your choice.
1. Total Eclipse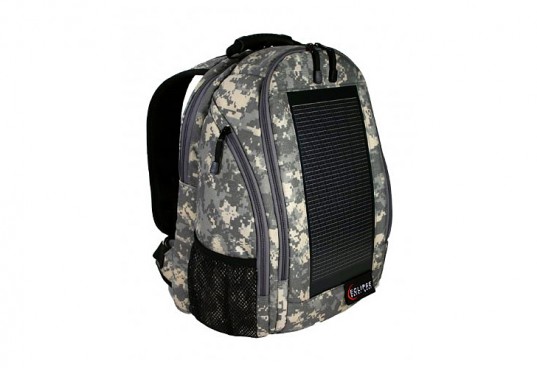 Having its lining made from 100% post-consumer recycled plastic bottles; the total eclipse solar backpack is a camouflaged bag with a style that is clearly distinctive with enough room for all your books and other necessities safely tucked in the padded compartments. If you are worrying about your gadgets being discharged and missing important texts, then this has got what you need. It has its solar panel on the front which itself is a design feature of the back and goes nicely with the black and white army print. It comes with a charging module which provides 4 watts of power to revive all your gadgets. It is priced at $179.
2. Sakku Buddy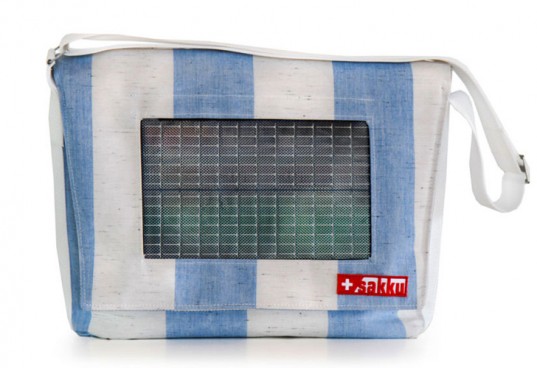 Sakku bags new product line comes with a new bag on the market which has a battery that can store solar energy and can even be used to charge up your gadgets even at night. It has been skillfully designed that comes manufactured from Switzerland and has a simple nautical styling that will surely draw your attention. However the cost of all this neat technology and the amazing design is steep. The Sakku Bag is priced at a hefty price of $497.
3. Voltaic Converter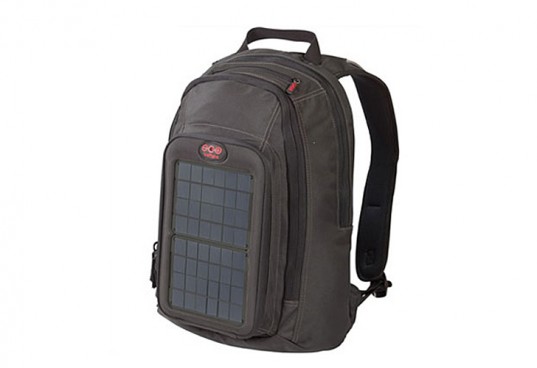 With 4 Watts of juice, the voltaic converter is a solar powered bag which will charge your phone, mp3 player or other electronics in a flash. This sophisticated use of technology featured in a body of simplified design comes with 4 watts of power and is a total head turner with easily accessible pockets and padded laptop sleeves. It is very spacious too with enough space for all your books and gadgets too, neatly tucked in the padded sleeves of the bag. A power house that you desire for, the Voltaic Converter, can charge your gadgets within the blink of an eye. It is priced at $199
4. Augusta Sun Powered Bag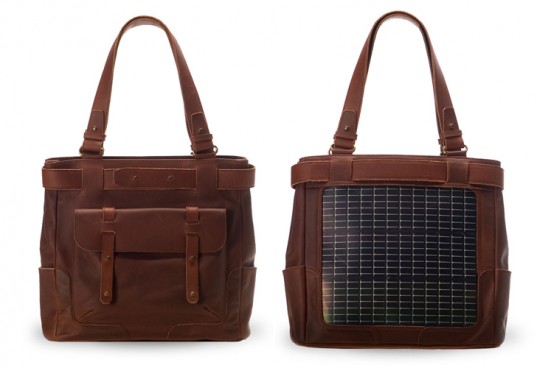 The Augusta Sun women friendly sophisticated product comes with a pure power collecting panel on the back of the bag which helps in keeping that sophistication alive on the front side. It is made of supple, naturally dyed, heavy metal and chemical free leather which looks classy and elegant. The Augusta is your perfect pick if you want to switch your backpack with a classy purse and yet have the benefits of a solar powered bag offering charging facilities for all your gadgets. It comes with a price tag of $442
5. Eco Traveler Backpack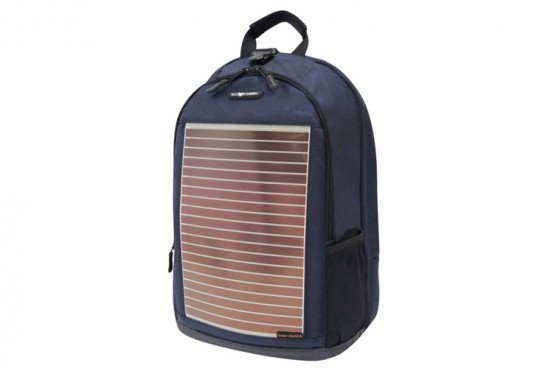 The Eco Traveler is an adventurer's desire and is a perfect choice for solar backpack which would be rough enough to endure cross country travel. It is provided with a lightweight PV panel on the front with which you can recharge your gadgets. It has handy compartments including a compartment housing your laptop which is easily removable. It has a TSA checkpoint-friendly design. The features are very user friendly and it doesn't burn a hole in your pocket coming in at a price of only $149.