This is the year where outdated household objects aren't 'outdated' anymore. They are vintage, rustic, contemporary and novel at best. So, before you throw out that old glass, plastic bottles, or burn out old driftwood/barnwood – take a step back and think if you can turn these old objects into something of a masterpiece at home. If you are still not sure, here are some great ideas to help you out.
Recycle old glass bottles into something jaw-dropping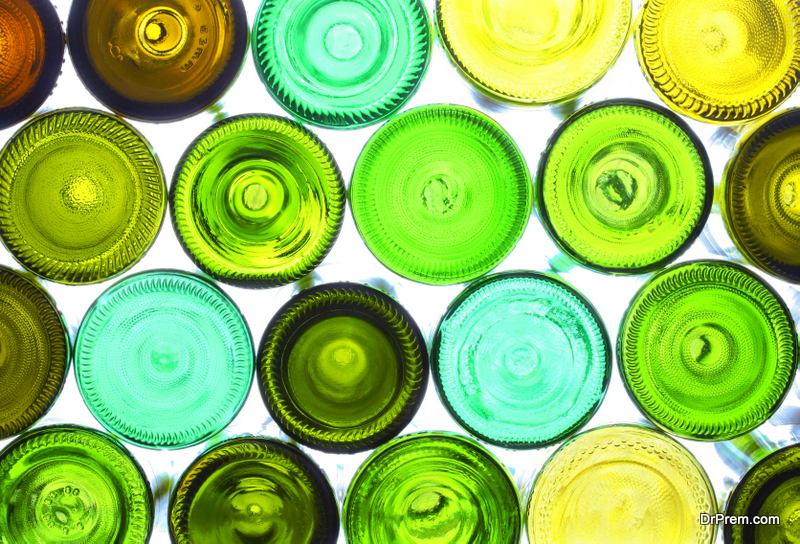 Glass has this everlasting appeal to it. Maybe you have no more use of the beautiful glass bottles – but that's no excuse to get rid of them yet!
Infact, you can turn them into compact flower vases, hang them up to make a gorgeous chandelier, or create a centerpiece in your garden by making a glass bottle tree!
It's so easy to repurpose old glass bottles and to beautify your house with them! Give it a go and thank us later!
Recreate old wine corks into something artistic
Old wine corks come with a beauty of their own! Rather than shoving them into the bin, why not use them to create something artistic?
Turn them into quirky coasters, make a practical bath mat out of them, convert them into stylish door knobs, or create a beautiful wall art out of them!
Old wine corks, just like old wine, will never go out of style!
Repurpose barnwood ladders into something useful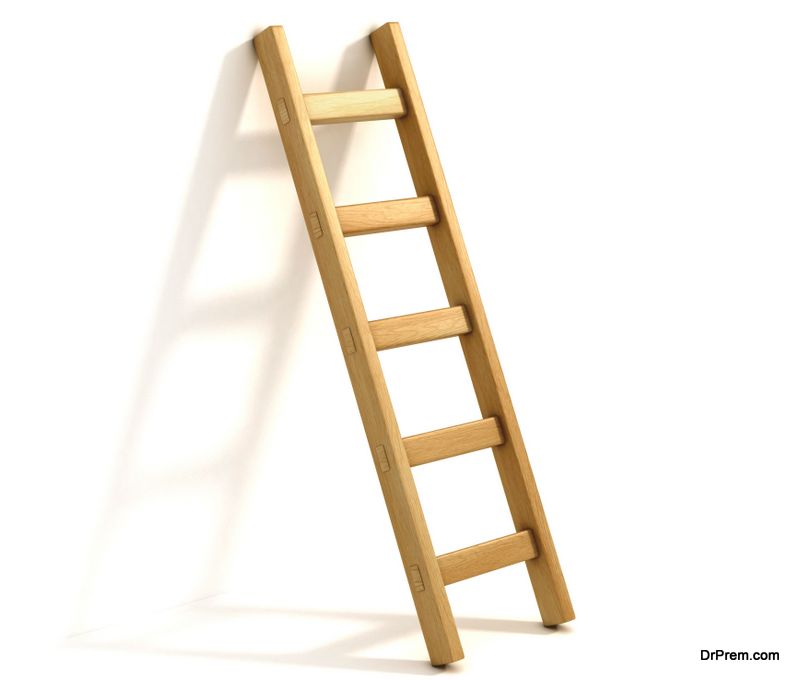 Barnwood ladders have a rustic charm attached to them. They bring the essence of nature inside the four walls of the house. So, even when you feel like getting rid of barnwood ladders from your house, don't. Instead, use the reclaimed wood to add a rustic charm everywhere in the house.
You can grow your garden of herbs on the vertical barnwood ladder. Or you can turn two such ladders into bookshelves, privacy screens and much more! This post brilliantly explains various creative ways to use reclaimed barnwood ladders in your house.
What else can you do to build an eco-friendly home?
According to this succinct post by Forbes, designers are trying to tie in eco-friendly elements in the homes they now build. While certain eco-friendly design elements are things that only experts can accomplish, there are so many which any layman can start working on right now.
For instance, creating unique chairs by using old plastic bottles, using energy-efficient appliances, and much more!
You really don't need to shell out money on expensive stuff to make your home beautiful – a handful of recycled, reclaimed, and reusable household objects can do the trick just as amazingly.
Article Submitted By Community Writer