Shopping for Christmas gifts is already challenging, but looking for eco-friendly presents is even more difficult since you need to consider both the environment and your loved ones' preferences. So before you hit that 'buy' button or get in line for the cashier, think about whether you're about to purchase something that the recipient can only use once and then throw away.
You may be aiming to buy the perfect gifts for your family and friends, but you also don't want to contribute to environmental waste, especially during the most wonderful and festive time of the year. If you wish to accomplish your goal while being kind to and considerate of the planet, you've come to the right place. Instead of spending money on single-use items, it's time to switch to greener options and wrap those up for the holidays.
If you're looking for inspiration, here are some eco-friendly Christmas gift ideas for your parents, children, and friends:
1. Eco-Friendly Christmas Cards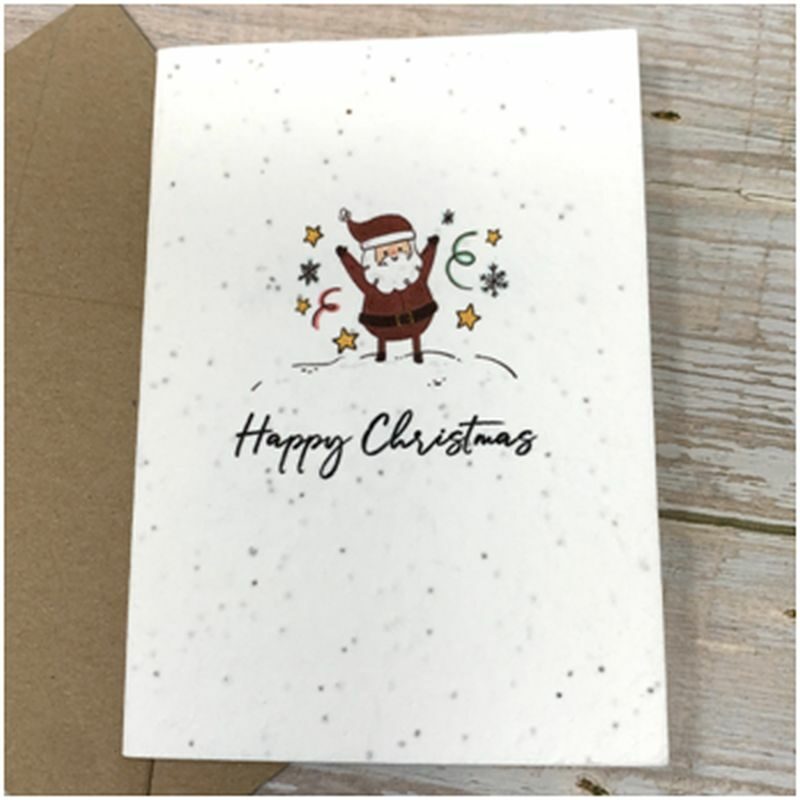 "Eco-Friendly Christmas Card from Earthbits.com"
Christmas cards will never be outdated even if the modern digital era has made it possible to send virtual cards via the internet. After all, physical cards are more sentimental and valuable as it would require time and effort to handwrite your message and either send the card through snail mail or hand it to the recipient yourself. But for a more sustainable holiday celebration, it's advisable to purchase eco-friendly greeting cards.
Some websites like EarthBits have a great range of eco cards that are made from recycled paper and embedded with seeds of herbs and wild flowers. So once the recipient's done reading a card, they can plant it in a pot and take care ofit until the seeds mature. Basically, you're gifting each of your loved ones with a Christmas card and a plant at the same time.
2. Bicycle
Some of you may be wondering how gifting a bicycle is eco-friendly. The thing is, cars and other vehicles are among the biggest contributors to noise and air pollution in the environment. Meanwhile, bicycles can benefit not only people but nature as well since they're known as the most environmentally friendly type of transportation. So go ahead and start shopping for the right bicycle for your child, partner, relative, or friend this coming Christmas.
3. Sustainable Shoes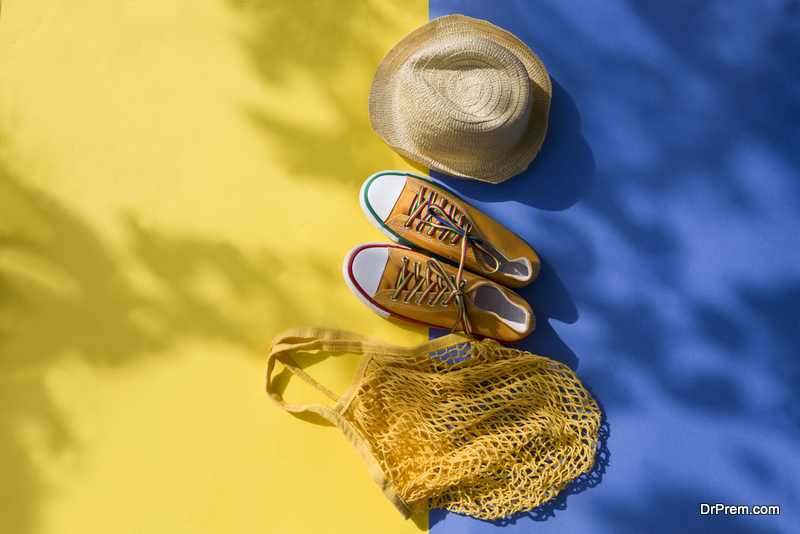 Another excellent environment-friendly gift for Christmas is a pair of sustainable shoes. Nowadays, many companies are selling footwear made of sustainable materials. Those include organic cotton, compostable materials, and plastics from the ocean, among others. If you're thinking about buying footwear for your loved ones this holiday season, don't forget to check out shoe manufacturers and retailers that do what they can to protect the environment.
4. Reusable Bamboo Cutlery Set
Should you notice that a friend or relative often uses single-use plastic spoons and forks, get them a reusable and stylish bamboo cutlery set they can bring with them wherever they go. Not only is this unique, but it's also lightweight and made from bamboo, making it safe for the environment and a perfect alternative to single-use plastics.
5. Cloth Bowl Covers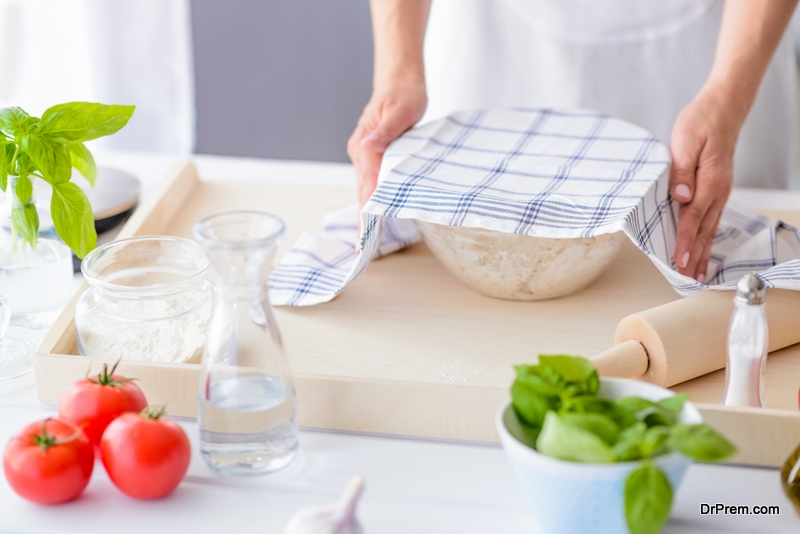 Most families gather for Christmas dinner, which often results in a lot of leftovers.And in order to keep the remaining food fresh, some people tend to use plastic containers and cling wrapor, worse, throwout what they don't want to eat anymore.
To help your loved ones preserve their food in a green way, gift them with cloth bowl covers. They can use those breathable covers to enclose food bowls instead of using plastic containers. Plus, fabric bowl covers are washable and reusable.
6. Stainless Steel Water Bottle
Single-use plastic water bottles are continuously piling up in landfills around the globe. To encourage your friends and family to join the anti-plastic bottle movement, give them stainless steel water bottles. This eco-friendly container can keep beverages either hot or cold for an extended period.
7. Thermal Travel Mug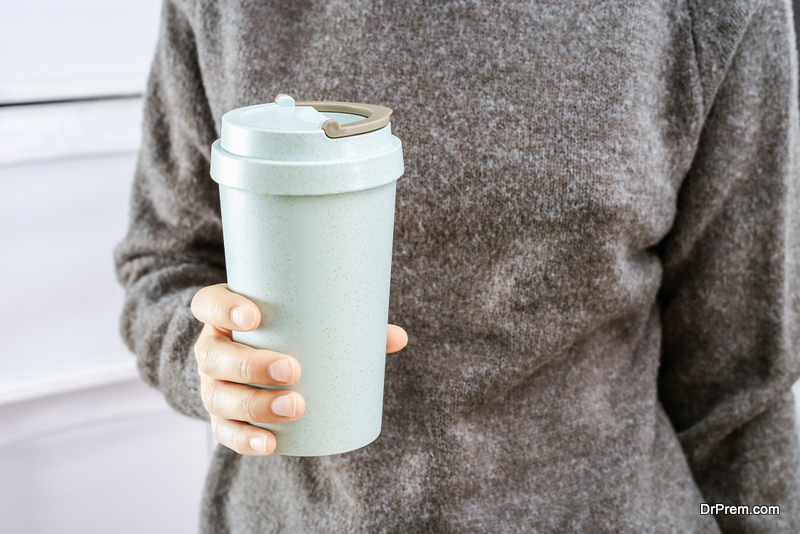 For your loved ones who enjoy having a hot cup of coffee or cocoa and bring it to work, gifting them with a thermal travel mug would be a great idea. This way, they won't have to use and then throw away the plastic cups they get from every café they visit. They can instead utilize their thermal travel mug whenever they get hot drinks. What's even better is that some coffee shops offer discounts to those who have reusable cups.
Thermal travel mugs are guaranteed to keep your beverage hot for longer periods and prevent spills and leaks even when you're on the go.
8. Sandwich Bags
If you don't think that stainless steel water bottles and thermal mugs are enough for Christmas presents, you can add reusable sandwich bags to your list. Those are dishwasher-safe, and they come in different patterns, designs, and colors, making them especially perfect for kids. Of course, adults would surely appreciate them as well. Even if they're called sandwich bags, you can store everything from snacks to sliced fruit and vegetables in them.
9. Recycled Headband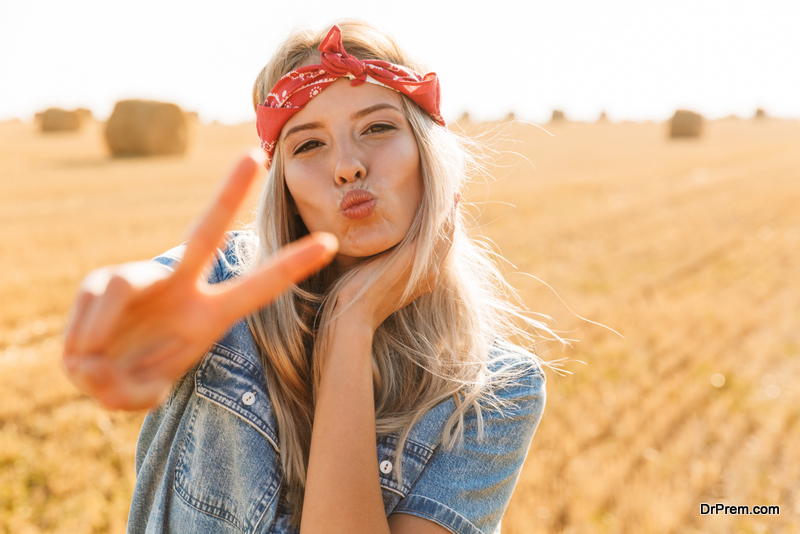 Are you worried about which gift to buy for your fashionista friend? You can get them a knot-front headband made from recycled polyester. Not only will your friend look stylish wearing it, but you'll also help preserve the planet by not going for an item created from brand-new materials.
10. Bamboo Watch
Another fashionable yet eco-friendly Christmas present you can opt for is a bamboo watch. As the name implies, most of its parts are made from bamboo, including the watch strap. You can also buy one for yourself so you and your friend can wear matching bamboo watches this holiday season and leave everyone wondering where you got such amazing accessories.
11. Bean Bags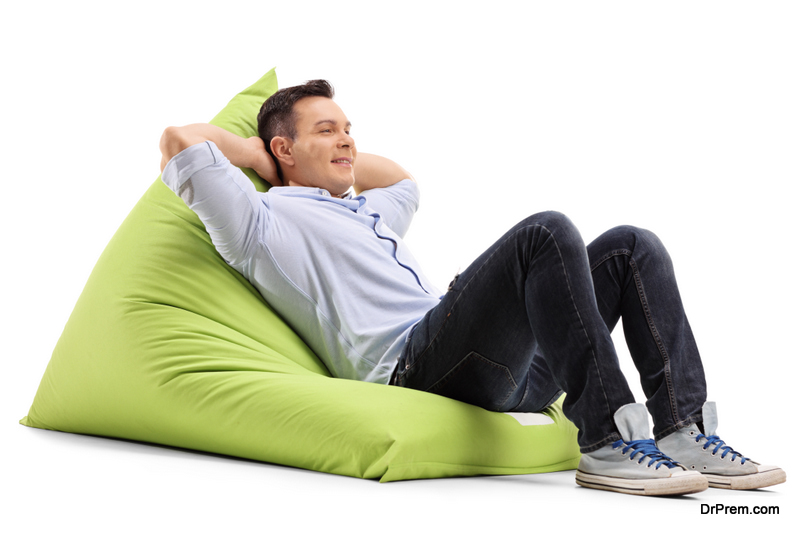 These are known for being versatile since they can be placed inthe living room, bedroom, family room, or any area in the house where you prefer hanging out. They are also customizable as you have the choice to add or reduce the filling, depending on your required comfort.
Some bean bags are made from recycled materials such as remnants ofused sofa cushions, making them an eco-friendly choice for a holiday gift. So do your part in minimizing landfill waste by gifting these to your friends and relatives.
12. Comforter
The holiday season is the perfect time to cuddle and snuggle and stay in bed longer with your favorite comforter. So why not purchase an eco-friendly comforter for your loved ones so they can keep warm during the Christmas season? You can find a hypoallergenic cloud comforter online that's sustainable since the filling is made from 50 recycled water bottles that would've otherwise been thrown in landfills. Don't worry about the materials used as the comforter is incredibly soft.
Happy Eco-Friendly Holidays!
Now you have a few green Christmas gift ideas for this holiday season. Doesn't it feel good to know that not only will you be spreading holiday cheer with your gifts, but you and your loved ones will also make a positive impact on the environment? Keep the festive spirit alive by getting any of the sustainable gifts above, which may just be the best presents you can give to the planet.
Article Submitted By Community Writer