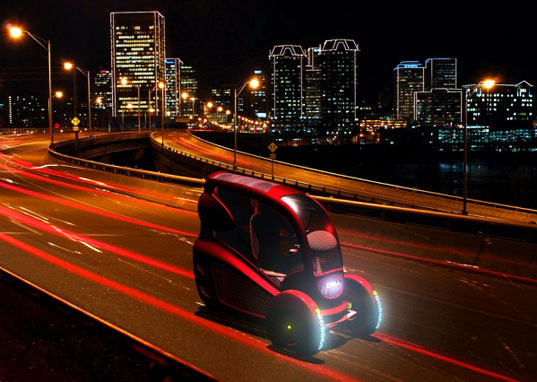 Nowadays, innovation in cars is pretty common. The latest innovation in this area is changing the shape of the car according to certain situations. The current urban traffic scenario is very congested and this scheme looks promising. The new concepts combine shape changing ability along with eco friendly features. Let us take a look at few such concepts.
The Cell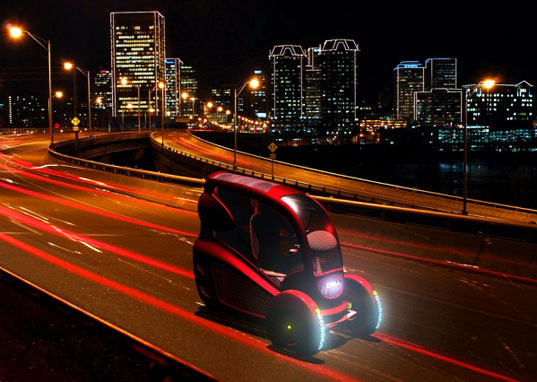 This futuristic three-wheeler concept car can accommodate two people. Once a car is discharged, the driver plugs it into a charging station and takes home a different one which has been charged. It comes with LCDs, which display views from the various cameras fixed on the car. A mere push of a button squeezes the wheels inward, decreasing the width of the car.
Rinspeed iChange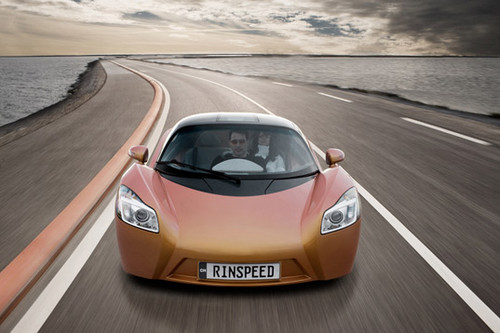 This innovative shape-changing electric car, iChange, designed by Rinspeed works on solar energy. It's smooth style and variety of environmentally friendly features do the trick. It clocks 0-60kph in an astonishing 4.2 seconds, with an amazing top-speed of 220kph. With a single full charge, it can go for about 90km at a stretch. The solar panels, which recharge the batteries, are fixed on the roof and on the sides of the car.
Peugeot Globule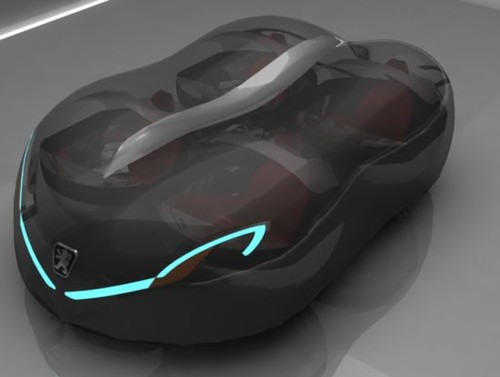 This out-of-the-box model consists of four separate parts for one passenger each and these parts are integrated together, covered with a flexible polymer. The parts can be connected to a central system of batteries in various configurations, as per need, forming shapes of different sizes. The Peugeot Globule thus occupies a small parking space. The car has obvious comparisons with living beings due to the adjusting abilities.
Enyoii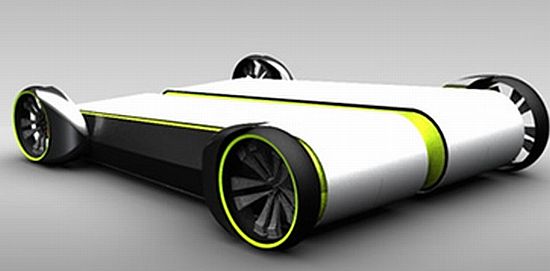 The open-air concept car has been especially designed for people who like cars as well as nature. A pack of batteries power-up the rear wheel's motors. The car has been conceptualized to take whichever form the driver wishes. It includes two pistons whose position has to be altered in order to change the car's shape.
Scarab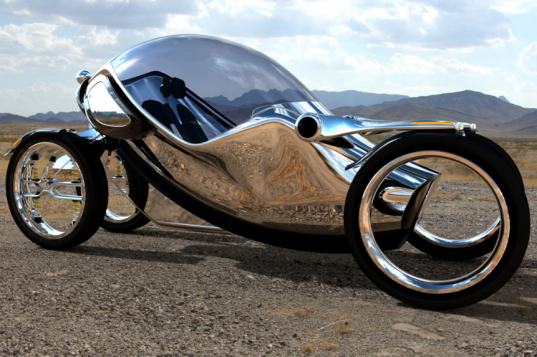 This ultra-compact vehicle can be powered by a main battery, bio fuel or fuel cells. It can change itself from a rather flat shape to a curved one, which saves space. It's a hi-tech vehicle fitted with all kinds of radar and laser sensor systems to determine obstacles. The wireless modem can determine traffic a few kilometers ahead. Customizations can be made in the car in various areas.
Individual Articulating Commuter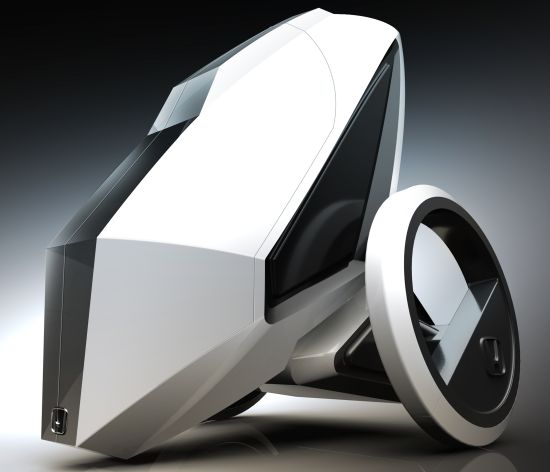 The 'Individual Articulating Commuter' is an electric car specifically designed to tackle traffic on the road by changing its shape. It is driven by two motors, which produce a horsepower of 80 and a maximum torque of 40 ft-lbs. Split doors have been provided to save space and it also comes with an in-wheel drive. A hidden balance wheel ensures safety.
Lotus Esira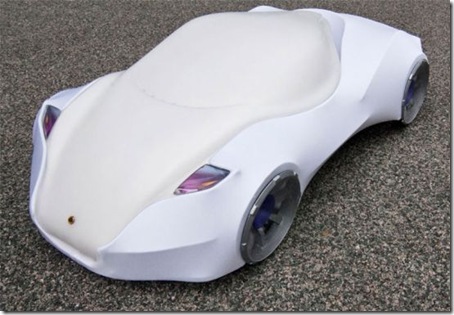 Expected to be rolled out by 2025, the Esira will be powered by hydrogen fuel cells that provide power to the two motors of the rear wheels. Extremely lightweight materials and metal rubber are used to build the car. The car changes shape aerodynamically to ensure maximum speed.
iMo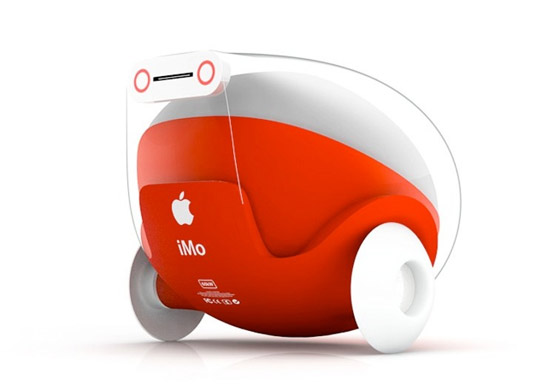 Inspired by the revolutionary Apple Company, the iMo is a fully automatic vehicle which is so intelligent that it can drive and park all by itself! Designed by a French designer, it is expected to be rolled out in 2024. It is a completely electric car and can be recharged. Built with an artificial intelligence system and a variety of sensors for safety, the iMo can change its shape.
Be On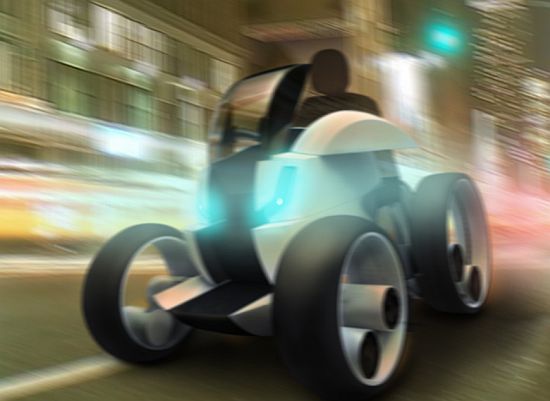 Who would have thought of folding a car to tackle parking problems? Yes, this designer has. The car changes form according to the use. For parking purposes, one can 'fold' it in order to save parking space. Along with the foldable feature, the electric car has been designed to emit nothing, thus killing two birds with one stone.
Electric flexi car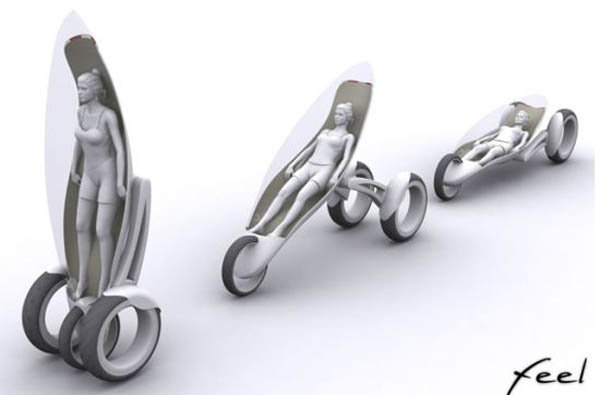 This car has been conceptualized to modify the shape so that you have to stand or sleep instead of sitting. This will be a real space saver in crunch traffic situations. The car has derived inspiration from video games and appears like a sleigh. It comes with convenient controls and can accommodate only one person.