Tablets have been ruling the tech world, but there are many in developing countries who cannot afford this gadget because of the price tag it comes stashed with. Fuesproject has been working on the US-based nonprofit one laptop per child or OLPC project and has come up with a low cost tablet named XO-3.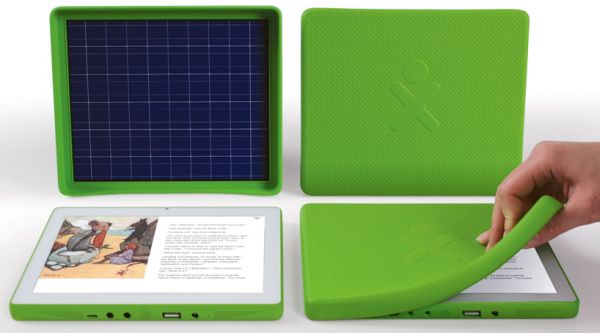 The XO-3 tablet by the one laptop per child project has been designed by Yves Behar and will be distributed all over the world in developing nations. This will ensure that better education is provided to children in these areas. The tablet has an 8-inch screen and will be quite durable. It will be a low-power gadget, which gives the XO-3 an Eco-friendly trait. This will not only save power but also money. The low-cost tablet will be preloaded with saved versions of Wikipedia content, making sure that proper educational services are provided at places that don't have any internet access. OLPC will also provide compatibility with other offline content applications that will be developed by a third party.
The XO-3 tablet runs Linux, with an option to run Android interfaces as well. Linux has sugar interface as default, but users can pick to run other Linux interfaces as per their whims and fancies. The design will come embedded with USB ports (both full-sized and mini) and both front and rear facing cameras. Apart from this, it will also have headphone and microphone jacks. The device will be accompanied by a bright silicone cover that will lend protection against shocks and damages.
OLPC is also developing a case that will come embedded with a battery pack and a 4-watt solar panel. This panel will harness energy from the sun and charge the tablet in a clean and green way. One can also charge the laptop with the help of a hand-cranked charger or an everyday electrical outlet. The xo-3 tablet will make sure that children in developing nations don't remain deprived of excellent education facilities. Moreover, a buyer can pick from a variety of screen, software and battery options when purchasing the durable tablet.
Via: Designboom