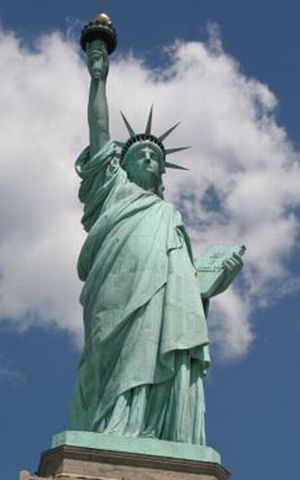 The lady Statue of Liberty will now also symbolize the power of alternative energy in saving our planet from global warming hence can dub it as 'Statue of Green Earth'. The Statue of Liberty and the entire Ellis Island are now completely lit up by wind power, the NewsChannel 4 reports.
The windmills in Pennsylvania are powering both. The windmill-produce electricity is fed into the nation's electrical grid. And this in turn, supplies power to lit the floodlights shining on the statue's torch, the NewsChannel 4 says.
The Statue turned 'green and environment-friendly' during its announcement on its 120th anniversary.