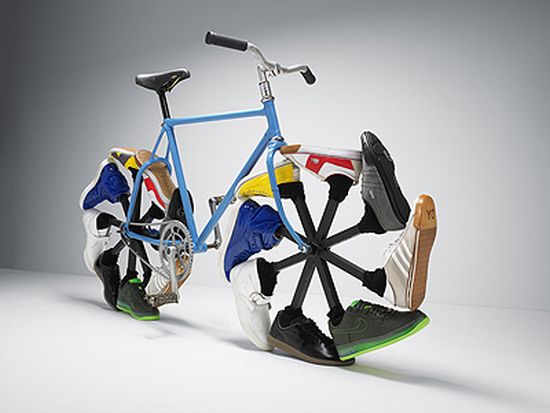 There has been such concern in the past few years about global warming that I have read a news article almost everyday on it and each one of them comes up with new startling revelations. But one thing is surely common to all of them and that is the simple fact that they all suggest vehicular pollution is playing havoc with the planet. The carbon emissions that come from automobiles is causing the planet more harm, more quickly than anything else. It is true that the automobile industry is moving rapidly towards green ways, but is that enough?

Well, it may not be just enough and that is why most eco-intellectuals suggest that one must commute either by walk or in a bicycle as much as possible. It will not only keep the planet healthy, but will also keep you in shape. The Walking Bike from Max Knight combines both these wonderful mediums of transportation to create the most fun vehicle I have seen in a long, long time.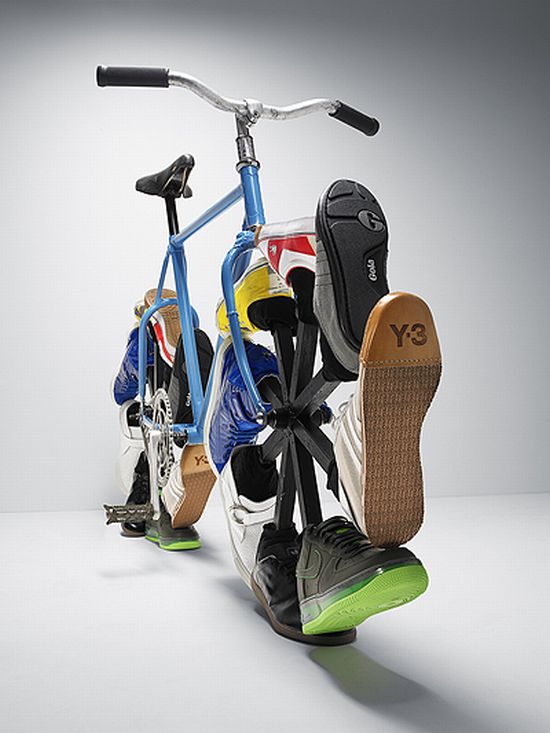 Not since the day I have covered 'Donkey Car', have I seen something so amazingly fun and unlike the previous one this is not at all ridiculous. It uses specially molded wheels which have 8 sneakers attached instead of a typical treaded tire. Now this is not just a museum item and it can actually be carried around on the street. Apparently it works pretty well and if you happen to not like the ride too much, you can borrow a couple of snickers from the wheel and jog on. So it is a bit funny; but it surely makes for great fun. Awesome bike indeed!