Modern life does tend to get pretty busy and at times even though you do have the intent of getting a bit of workout in, there just does not seem to be enough time to squeeze in. A lot of times you just find either the gym a bit too far to go to and hence a waste of time or are too tired to pick yourselves up after a long days work. But a group of young designers have decided to add exercise to your daily commute with the VEO.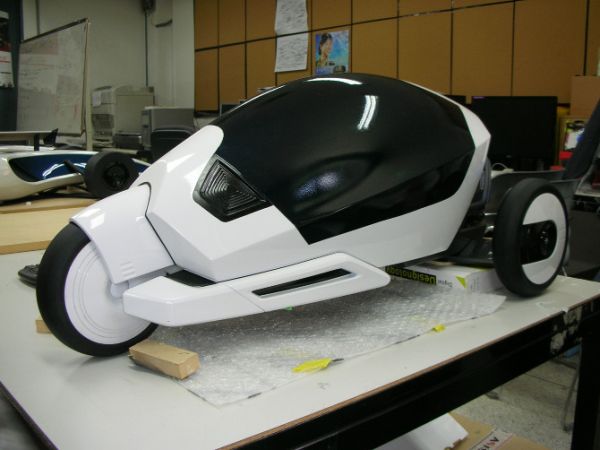 This compact electric car seems to be built for a single rider and it is designed for an urban commute. With its all-electric engine, you will have no issues with emissions and the aerodynamic design along with the ultra-sleek look will make it easier for you to weave through traffic during rush hours. It is more like a trike with a dome on top of it and on the inside is a pedal system that will most likely assist the electric power. You can obviously sit back and just drive without having to pedal, if you are in no mood.
But when you are getting back from work, the drive back home can also help you stay fit and beat the flab. Obviously the pedal system will also charge up the batteries a bit, and that is always a good thing. There is a change in the driving mode and the position of the user depending on the pedal system inside and the change is automatic. Simple, efficient and health-conscious… VEO does look like an EV of tomorrow.
Via: Eunheejo