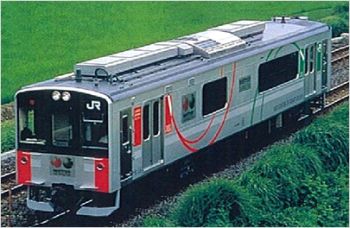 Hybrid trains, developed for commercial use in Japan, may soon have its way in the UK too. These diesel engine-powered trains are also uses batteries that get charged during regenerative braking, which can provide extra power during acceleration.
Developed by the East Japan Railway Company along with JR East, the hybrid train has been running for some time as an experimental rail car. The rail car with a 331kW engine coupled to an 180kW generator is fitted with 16 1kWh lithium ion batteries on the roof.
Business department manager Tsukasa Ariyoshi told Eureka Magazine at the Railtex show,
We are proposing a similar technology to the UK market. But, he also added, The fuel cells are still experimental because they are still too expensive.
Read more on it here…