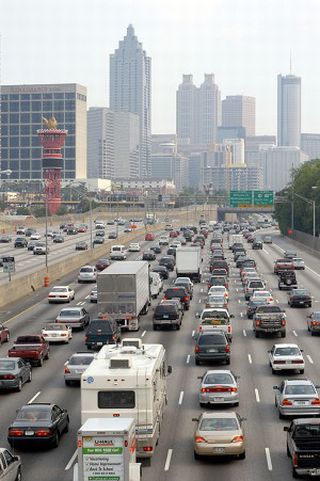 Today, 10.5 million Alternative Fuel Autos run on the US roads, 2006 sales data from R.L. Polk and Co shows. This sale has exceeded the automakers' expectations by an unprecedented 50%. 60 models are now being offered by Alternative Fuel Automobiles for sale, which includes hybrid electric, ethanol-capable E-85, and clean diesel – it is said to be up from just 12 models for sale in 2000!
Find a complete list of available autos here.
Dave McCurdy, president of the Alliance of Automobile Manufacturers said,
There are 10.5 million Alternative Fuel Autos on the roads and highways of every state across the country. We are happy to see that consumers are, in fact, discovering the alternatives that are available to them on dealership lots nationwide. We believe that the numbers of Alternative Fuel Autos on the roads continues to rise because consumers can choose from a variety of autos that reduce fuel use while still providing the utility, safety, performance and comfort they seek.
Presently, in addition to the 60 Alternative Fuel Autos being offered, auto engineers are up with their gloves to include a wide highly fuel-efficient technology range in new vehicles.
Thanks to the auto industry's banking to nature-friendly economy, that every model for sale is now available with some kind of fuel-efficient technology. Some of such technologies include fuel injectors, four-cylinder engines, variable valve timing, continuously variable transmissions, cylinder deactivation and many more.
McCurdy further said,
Having exceeded our sales expectations in 2006, we hope that 2007 will be another banner year for sales of Alternative Fuel Autos. This year marks the first-ever National Alternative Fuel Autos Week and automakers hope to draw more attention to the availability of these autos currently for sale.