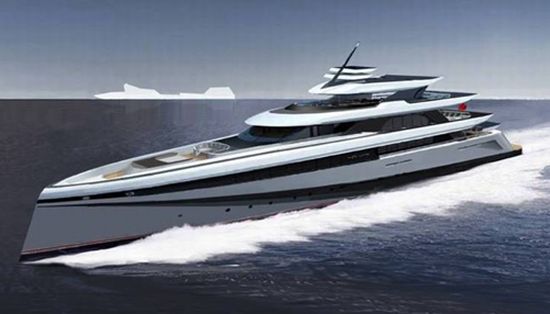 Eco Factor: Solar hybrid superyacht reduces greenhouse gas emissions.
Luxury, comfort and style are what yachts have been known for, but it looks like Suater Carbon Offset Design is here to change the perception. The company is here to add the element of green into the lives of the ultra-rich with their first eco-friendly yacht the "Transcendence". The 49-meter superyacht is said to be the world's first Zero Carbon yacht capable of achieving 25 knots.
The Transcendence comes with Mercedes Benz unit to produce a very clean diesel electric power plant, which helps in achieving between 50 and 100% reduction in green house gas emissions over conventional engines. The Solar Hybrid also has a bunch of solar cells that capture sunlight to produce energy and a lithium-ion battery system that store power from the grid when plugged in at dock. Let's hope the rich have some money to spare for this trendy 'ultra-green' machine.
via: Gas2.0