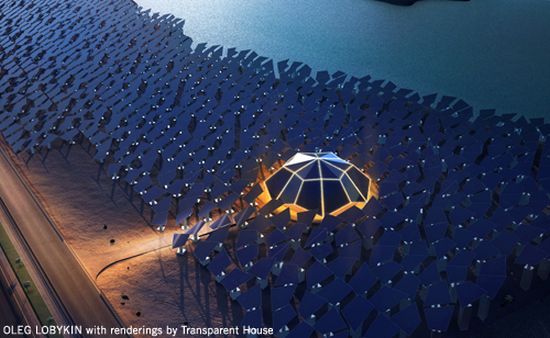 Eco Factor: Sculptural art installation composed of 1,418 photovoltaic panels and a visitor center.
Solaris is a stunning sculptural art installation proposed for the 2010 Land Art Generator Initiative Design Competition. Designed by Oleg Lobykin, this unique artwork brings renewable energy and visual representation of traditional images having cultural significance together by installing hundreds of photovoltaic panels in interesting patterns. Picking the name from Stanislaw Lem's novel "Solaris" that depicts the relationship between people of the future and the rational ocean, the architect also views a installation where human beings and the natural environment coexists.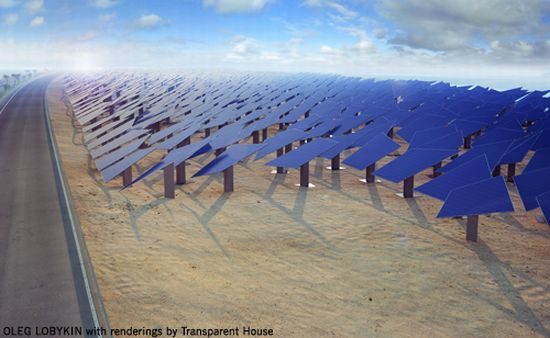 Planned for a site between Saadiyat Island and Yas Island in Abu Dhabi, the Solaris will be composed of 1,418 photovoltaic panels. In order to enhance the aesthetics of the installation, the panels will be manufactured in a handful of different geometric shapes, such as triangular and rhomboid. These beautiful panels will then be arranged in a virtually unlimited number of configurations to create customized patterns of design.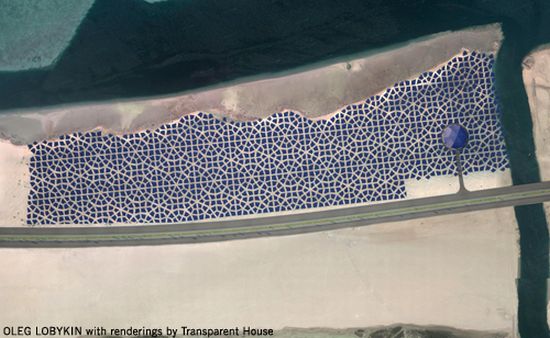 The design also includes a 25m-high dome structure can serve as a visitor center and environmental science interactive museum that collects and presents information about the effects of climate change around the world. Multi-media exhibits could connect viewers in real time to events occurring in particular places on the planet, such as rainforests, glaciers, oceans, etc. The site gets plenty of sunshine, letting the panels to produces 45 MW energy that is sufficient to power the interactive visitor center along with other commercial or residential buildings in the area.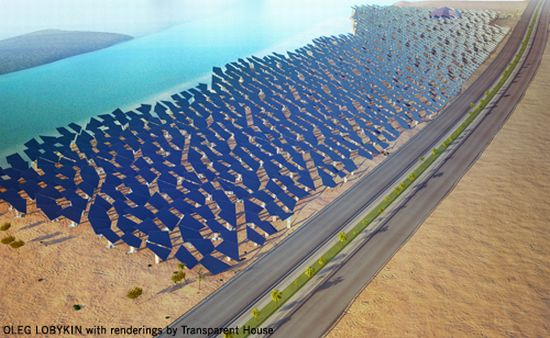 Via: Land Art Generator