Sixth graders from St. Paul's Elementary School in Oakland, California, have always volunteered for picking trash from nearby areas; serving the community and helping it get rid of the unwanted. On one such occasion, when students went down to clean Lake Merritt, two of them stumbled upon a mysterious treasure that was lying beneath the ocean waters for no one knows how long.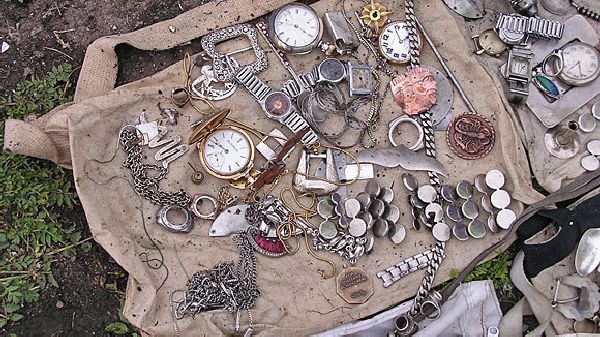 An 11 year old girl, named Leah Winer, was the one whose pond net caught the two bags of treasure. Her arms felt a heavy thrust and it was difficult for her to pull the net over. She presumed that it was discarded metallic trash and called for help to pull the bags ashore. When her classmates and teachers opened the bags, they were surprised to see the contents. There was antique jewelry, watches, gold and silver chains and medals, and many other precious metallic items, which no one would ever throw away in the ocean.
As responsible citizen the students handed the two bags full of gold and silver to the police in the hope that their rightful owners could claim them back.
There are many lessons we can learn from what the school kids did. They taught us how to be a responsible citizen, who not only thinks about individual benefits, but works to serve the community as a whole, making all efforts to keep the environment clean and green.
Via: Latimes