Sustainable toys are the best choice for your children. Plastic toys are also wrapped in plastic leading to more plastic waste. Some of them have batteries which end up in the landfills. On the other hand, toys made from wood and other sustainable materials would reduce plastic use. Here are some great green toy alternatives for your children.
 Eco-friendly toy gifts for Young Children 
1. Wooden Shape Sorter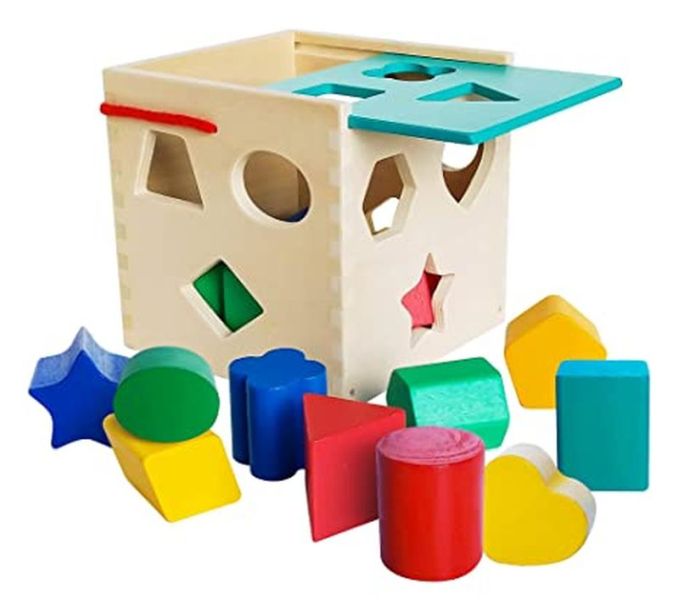 One of our back to school tips is to buy eco-friendly supplies, and while you do that, invest in some wonderful, sustainable toys. Shape sorters are a favorite of young children, and instead of a plastic one, you can get a wooden one, from Bimi Boo.
This toy is appreciated by mothers as well as it virtually cleans itself! The parts just fall through the box, so that you don't have to pick them up later. The set has 8 pieces in 4 colors. The material is wood and even the paint is eco-friendly. 
2. Tugboat from Green toys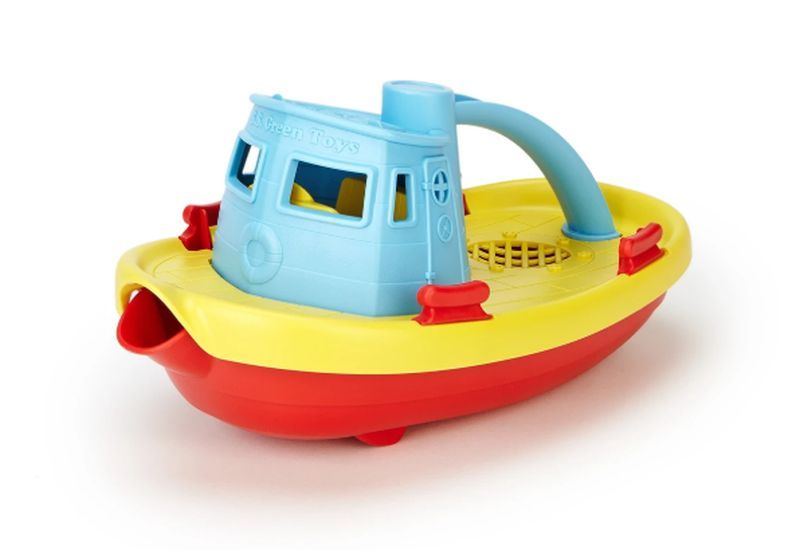 Avoid eco destroying plastic bath toys as you have a better option. This floating boat bath toy is manufactured from recycled milk bottles and is free from toxic BPA. We liked the packaging too, which is cardboard, and the print on the packaging is soy ink. The entire toy is recyclable and recycled.
Your child will enjoy playing with this toy, and the toy can be dismantled and put back again. There is a wide spout and the chunky handle which makes it easy for the child to pour water while playing in the tub. 
3. Alphabet Wooden tray Puzzle from Petit Collage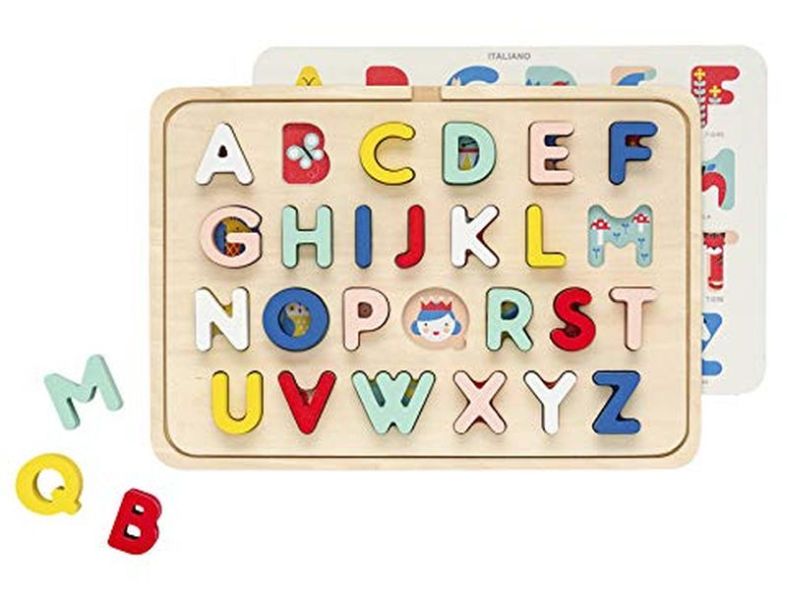 This is an educational toy for improving children's problem-solving skills, meant for children 3 years and above. Your child will be engaged for hours and learn the alphabet and words while playing. The multi-language alphabets can inspire your child to learn different languages and cultures such as Italian, German and French.
The wooden puzzles are colored with vegetable inks, so you don't have to worry about your child being exposed to harmful chemicals while touching the puzzle. To improve hand-eye coordination and fine motor control, this is one of the best sustainable toys around. 
4. Wooden puzzle blocks from TOWO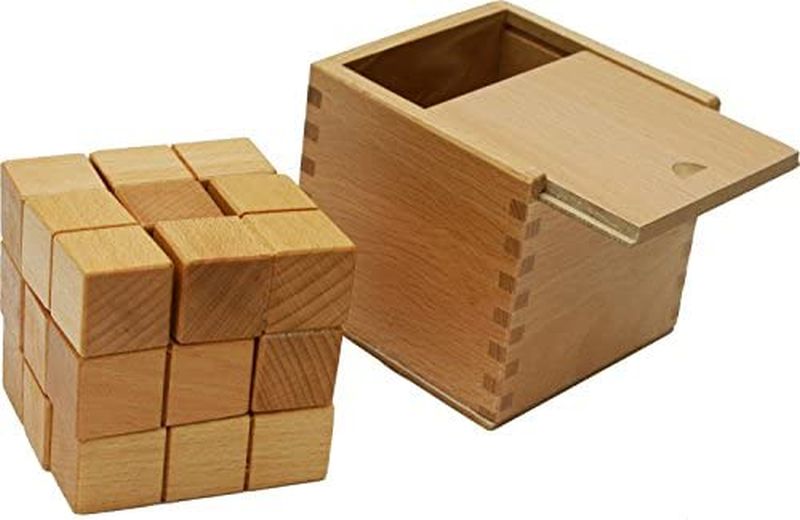 All the processes in the making of this toy are sustainable. It is for ages from 1 to 4 and has good variety. There are 9 cubes, along with its own storage box. Children can make upto 6 different wild animals, and also encourages brain development and improves problem-solving ability.
So, this completely toxin free toy is a great option for your child. And yes, children will love the vibrant colors, and you will love the affordable price! 
5. Toy Box Club subscription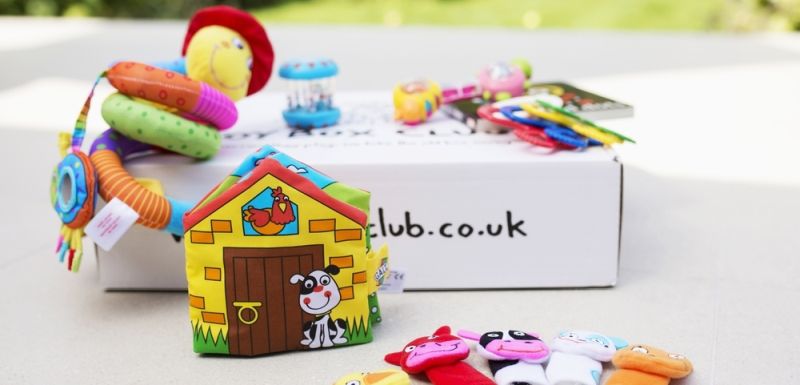 This is a very good idea, as every month your child can get to play with different toys.Children get tired with their toys easily, as you may have noticed. Every month, a box full of cleaned, gender neutral, educational toys are delivered and then collected after the month is over.
Children seem to love the selection of toys, books and puzzles. If your child gets too attached to a toy, and refuses to give it up, you can also buy it from them. 
6. Toy bear organic from Wild and Wolf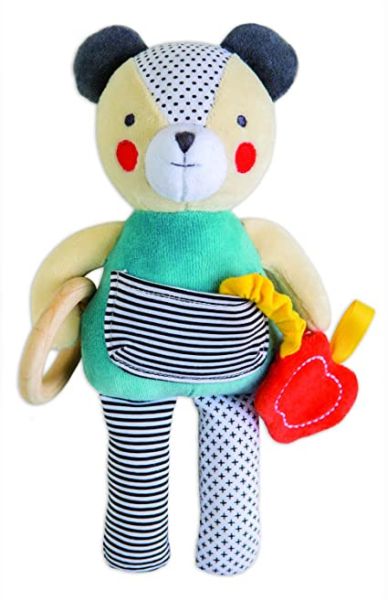 Stuffed animals are an inherent part of the life of a child, growing up. Instead of the synthetic ones available, you can choose this organic bear. It comes with a beech wood teether ring too, so your child can put in her or his mouth, without you having to worry about any toxic paint or plastic going into his/her body.
Article Submitted By Community Writer