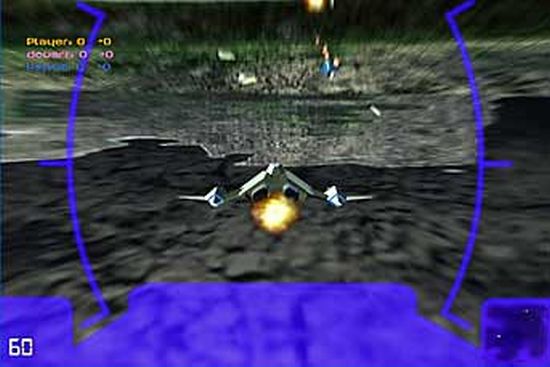 Couple of days back, we had IBM trying out 3D video games with help of students to make teenagers aware about saving the planet. Microsoft has also put its step forward by encouraging young technologists to develop games with keeping environment safety in mind. Now, we have one more game to join the gang, Ship Shop, a game developed by José Carlos Rivera, a student of computer science, Western Institute of Technology and Higher Education, Guadalajara, Mexico.
Presented at the Student Partner Summit 2008, Ship Shop's mission is to defeat the strong-bodied environment polluting villains. One very positive and educative thing about this game is that, it gives you tips on how to kill the villains, and stop environment pollution, while you are at it; you get to learn about the real thing.
Though Rivera's Ship Shop has got some positive remarks from Microsoft Mexico, he wants to take it little further by participating in the Imagine Cup, a platform for student technologists, backed by Microsoft. He has developed this game on the XNA Game Studio Platform, and it is ready to run in not only windows but also hi-end gaming consoles like Nintendo Wii and Xbox 360.
As it happens we already had a Spanish video game called Guardianes del Clima, which is all about fighting against climate change. The trend of video games turning towards environment safety and saving the plant from ecological imbalance seems to be at its height.
Source: Treehugger