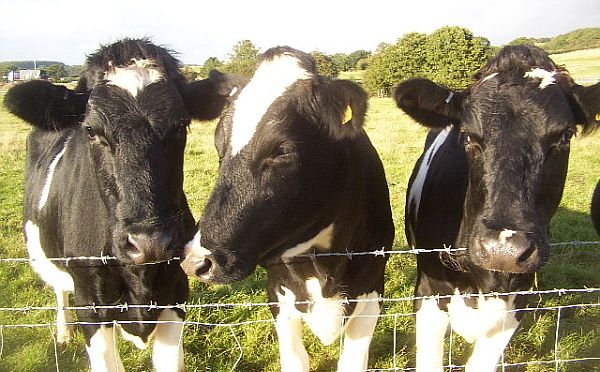 A cow chewing her cud may be a common sight, but what goes 'behind the scene' of this seemingly banal process certainly interests some researchers. Biologically, the 'cud' part consists of tough cellulose materials, which are further broken down by special enzymes residing in the stomach region of the ruminants. Now the scientists are planning on discovering this resilient enzyme and applying it on plant waste products for further expulsion of clean bio-energy.
A collaborative effort from ARK-Genomics at Edinburgh's Roslin Institute, Ingenza, and Professor John Wallace from the Rowett Institute in Aberdeen has thrown some light on this fascinating research. According to them, the natural break down process of the organic matter (by the enzymes) entails some specific chemical reactions. These reactions in turn could produce much cleaner alternatives, which could replace conventional petrochemical products (like fuel and chemicals).
The novelty of the whole procedure pertains to the fact that it will be completely natural. While the origin may be simplistic, but the overall application of the end product may have huge potential in a wide spectrum of fields, including domestic usage, transportation and even large scale industries. Moreover, a zero emission naturalistic system that contributes to a greater degree of sustainability is bound to bode well for the future.
Via: BBC