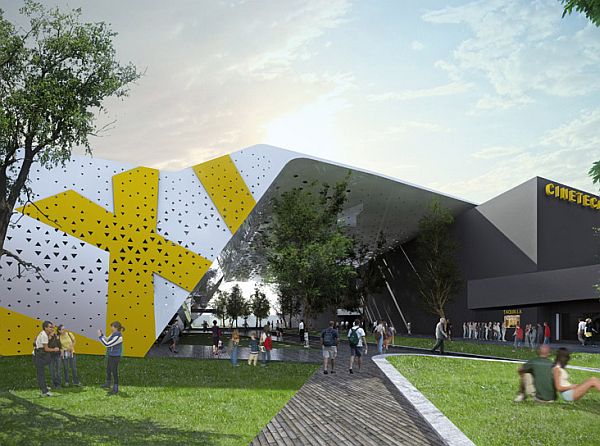 Very soon visitors at 'Cineteca Nacional del Siglo XXI' will find the place in its new avatar. The theater is soon going to be renovated and upgraded for the better. Mexican architect Mcihael Rojkiend and his partner Gerardo Salinas have been awarded for the design of the building. The architecture firm will renovate the building and through some additions and deletions will make it an ideal place for people to hang out on holidays and weekends. The award to this architect firm has been given by none other than National Council for Culture and Arts at Mexico. The central Plaza will be a special attraction for the visitors as it will amalgamate trees into the layout to add a green touch to the plaza.
The purpose behind this huge exercise is to create better cinematic experiences for the tourists and localities. Besides, more features will be added to the place to make it more fun and interesting. For this the built area will increase after renovation by 9000 meter square. In this space other things will be added. A total of 7000 meters square will be opened for public access.
Major changes in this project involve restructuring of the parking space. Presently the parking space is spread out on the ground level and hence occupies a lot of space. This parking space will be transformed into a six level parking space with advanced technology. The freed space will then be used for making an amphitheater, a central plaza and a public park.
The renovated space will have four new screening rooms. This will add up to thousand extra seats from 2050 to 3050. Besides, the project will also increase the storing place for keeping archives. The central plaza will also include parks, cafes and a square for people to have common places for chilling out.
Via: Designboom