When you walk into an elegant high-end restaurant you expect to see top-quality furniture to match the level of service and the fine dining cuisine. Customers don't want to see plastic chairs or rickety old tables that wobble. The furniture needs to show that your restaurant is one of the best. Whether you have chairs and tables, booths, or bar stools along a counter, they should be the best quality you can afford. 
Why Booths?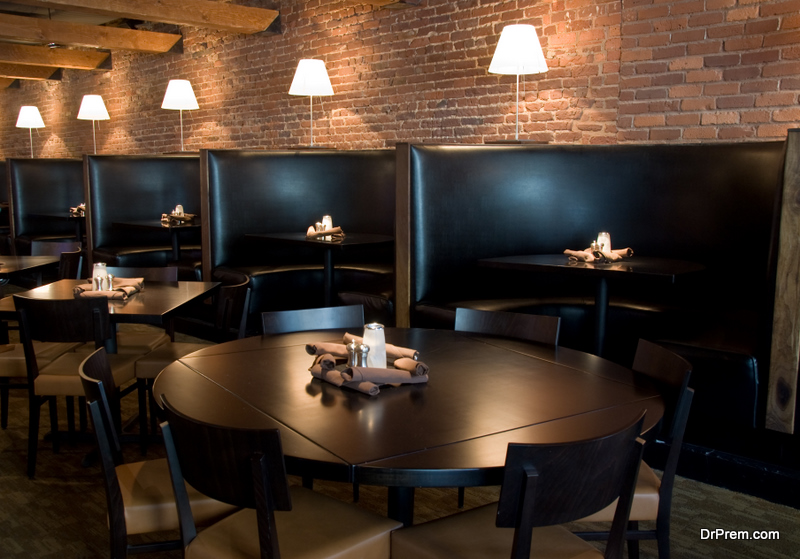 Restaurant booths make an excellent addition to any eating establishment whether it is fine dining or a neighborhood café. They provide customers with an additional choice of seating and they are usually more comfortable and cozier than regular chairs.
Booths create an intimate ambiance where the customers feel they have some privacy. With regular tables and chairs,customers can feel exposed because of the open space around them.A booth offers seating that is somewhat cut off from the rest of the restaurant customers. The high seat backs offer a barrier between customers in the booths and the commotion of the restaurant.This is perfect for large families that want to sit together, have intimate romantic dates, or have private business meetings.
Not only are booth seats usually cushioned with a high backrest making them extremely comfortable, but they also give customers privacy. Your serving staff will also appreciate being able to place food on the table from one side without walking in between many tables and chairs. Although you don't often see a restaurant that has only booth seating, the addition of a few booths makes an incredible difference to a restaurant's atmosphere, and style. 
Booths You Don't Want to See in a Fine Dining Establishment
Booths come in a variety of materials and styles. Some are more suited to fine dining restaurants than others. Beadboard restaurant booths do not scream luxury, comfort, elegance, or sophistication. A wooden frame is fine, but the actual seat and backrest should not be hard and uncomfortable. Wood booths are easy to clean and give a rustic look, but they are more suited to fast-food establishments, or restaurants with a lot of foot traffic.
If the booth seating is old and tattered because it is made of poor materials that have aged badly your fine dining restaurant will look like a roadside diner. 
Booths You Do Want to See in a Fine Dining Establishment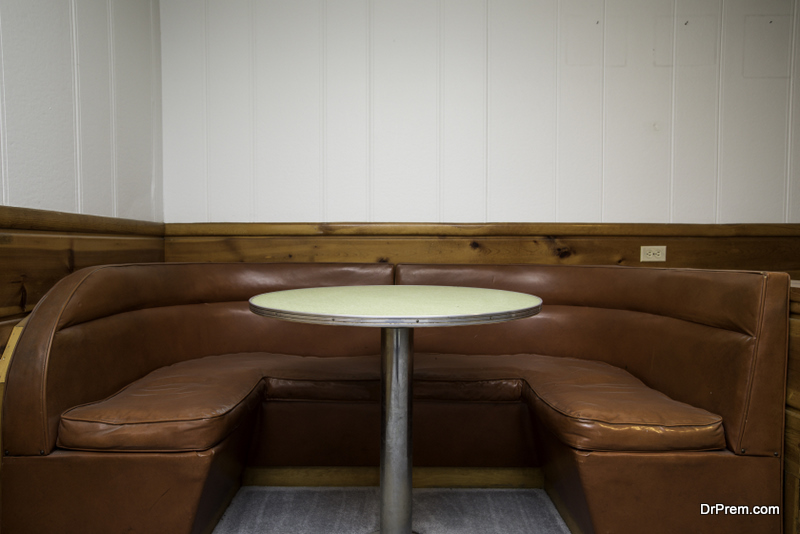 If customers come to a luxury restaurant they want to sit on luxurious seating that makes them feel like royalty. They won't feel like royalty if they are sitting on hard wooden booths.
When choosing restaurant booths for a high-end restaurant remember that the size of the booth can add comfort and make the seating more indulgent and luxurious. Depending on the size of your restaurant, you should opt for large rather than tight-fitting booths.
Fine dining restaurants aren't usually frequented by large families with lots of children and so comfort is more important in a fine dining restaurant than having booths that are easy to clean and wipe down after frequent spills. Comfort is perhaps the biggest clue as to whether a restaurant booth is suitable for a high-end restaurant. Choose a well-padded booth covered with durable, quality vinyl, leather, or fabric. The backrest of the booth also needs to be extremely comfortable with extra padding. To add luxury and sophistication to your restaurant booths consider using button-tufted upholstery or channel-back details. 
Booth Styles and Materials for Fine Dining Restaurants
Fabric upholstery
Detailed sticking or buttons on the upholstery
Leather upholstery
Sturdy wooden frame
Add unique design embellishments by having your restaurant booths customized. Perhaps a curved fan back, a padded base, wooden legs, horizontal channels, or a button-tufted backrest.
Half-circle and three-quarter circle booths in large fine-dining restaurants can add to the luxurious feel of the establishment.
Small high-end restaurants should consider intimate booths for 2-4 customers as part of a mixture of seating options. 
Should Fine Dining Restaurants Have Booths?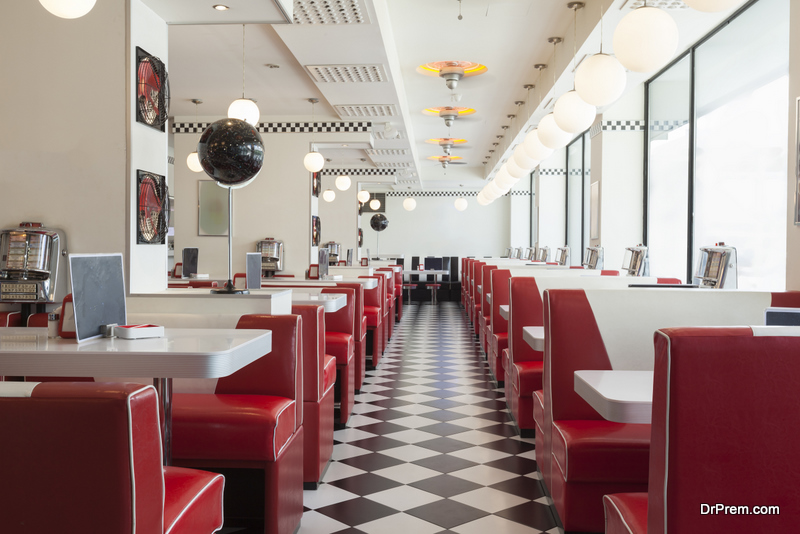 Yes. Whether your restaurant is high-end or a simple canteen, booths will always be popular and make an excellent addition to your seating plan. Consider the customer who walks into your establishment and sees that he has several seating choices. The customer will immediately get the impression that the restaurant cares about its clientele and has the resources to invest in luxurious surroundings. Fine dining restaurants are often the venue for business meetings and romantic meals, so booths can provide the privacy that is needed and wanted. Add booths to your fine dining restaurant's seating plan and you'll see and feel the difference.
Article Submitted By Community Writer