It is always good to have the results with high figures, when it comes to the advanced spectrum of green technology. But, to know what lies beneath those efficacious attributes is sometimes as important as the result itself. In this respect, scientists at the U.S. Department of Energy's Brookhaven National Laboratory may have finally discovered the features of a special bilayer structure, which exists in one the most efficient organic solar materials available in the current scope.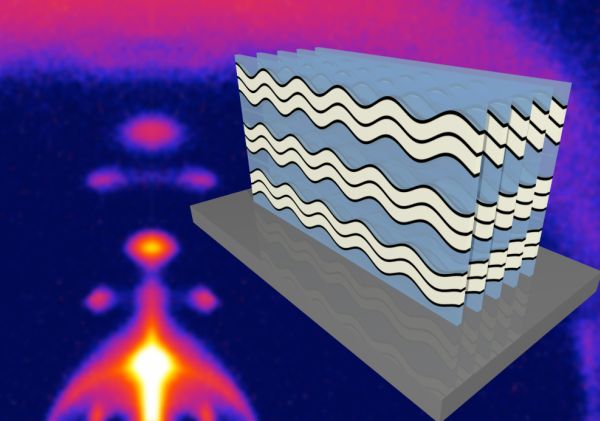 The organic material in question is also known as PCDTBT is a form of what scientists call 'polycarbazole conjugated polymer'. Its molecular structure exhibits a chain like carbon framework, which is supported by alkali side chains.
In most cases of conjugated polymers, the aforementioned backbone of carbon provides the path for electrical conductivity, while the alkyl side chains add to the solubility required for processing. But unfortunately, these side chains can also intrude upon the polymer's electric oriented performance. However, in the case of PCDTBT, the side chains are especially composed of lower quantity of alkali, thus allowing for two chains to work and react almost separately. This bilayer characteristic may 'fuel' the molecule's intrinsically effective ability to move around electrons, which ultimately results in its high efficiency.
Reverting back to numbers, the material shows around 7.2 percent efficient, which is among the highest in the organic scheme of things. However, beyond this particular scope and numbers, this major evaluation can actually help in designing even more effective organic solar materials in the future. In fact, the scientists are already touting the next generation of organic solar cells to be improved in every aspect, as compared to their predecessors. And, this discovery may yet pose as the catalyst for such ambitious yet sustainable endeavors.
Via: BNL