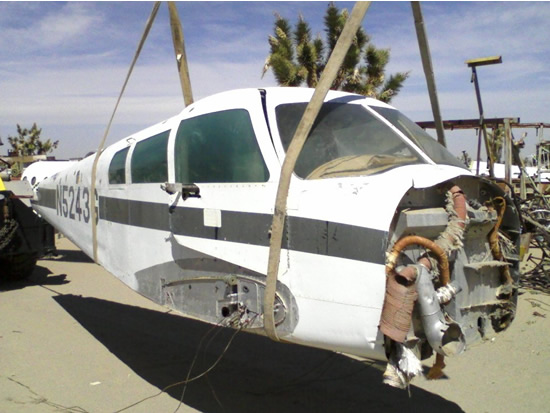 Only talking about pollution isn't the best thing to do. If you are so concerned about your planet then get out and do something to demonstrate your viewpoint. Just like Marcus Eriksen. Along with some colleagues from the Algalita Marine Research Foundation, he is concerned about the dire damage from debris polluting the oceans.
So to demonstrate this issue, he is going to sail to Hawaii on a raft of plastic bottles, with a cabin crafted from the fuselage of a gutted two-seater Cessna. Being a research and education director of the Algalita Marine Research Foundation, a Long Beach-based nonprofit organization, Eriksen has aptly named the raft as 'Junk'.
This 30- by 20-foot hull consisting of 20,000 plastic bottles is kept together with fishing net. The fuselage will be overhauled, made waterproof, and used to provide shelter for a two-man crew of Eriksen and photographer Joel Paschal. It will also accommodate navigational equipment for a planned six-week odyssey to Hawaii, in an effort to raise awareness of the trash that lands in the ocean by careless, consumer-oriented societies.
Following the Hawaii trip, there will be another educational trip from Vancouver, Canada, to Mexico by bicycle. That will be followed by a push to get laws enacted to ban the use of plastic disposable products. Junk will set sailing to Hawaii on May 25.
Via: Neatorama