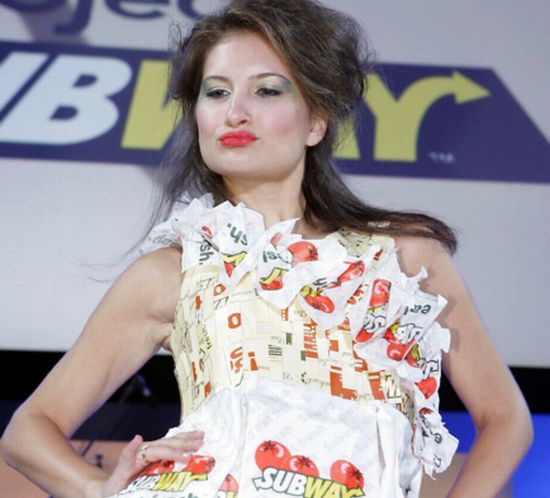 Eco Factor: Dresses made from recycled Subway packing materials.
Subway Restaurants recently launched its own fashion show where models clad in dresses made from recycled Subway packaging material stole the show. Chicago-based designer Elsa Hiltner created eight dresses from Subway materials that included sandwich wrappers, branded tote bags, soup cups, cookie bags and salad plates.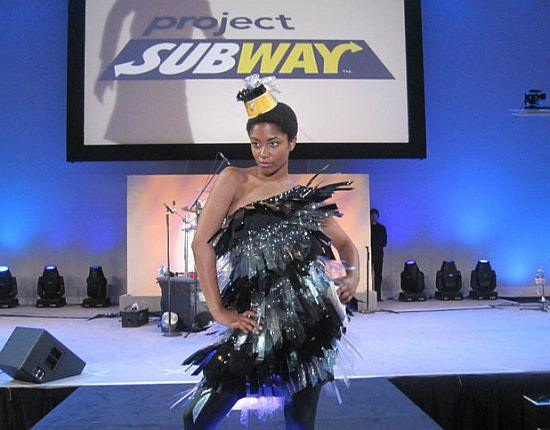 The purpose of the fashion show was to bring attention to Subway's efforts to go green. Subway has been working to better the company's eco-credentials by launching eight eco-stores, using napkins made from 100 percent recycled fiber and installing low-flow faucets at its stores.
Via: Style List/Shopping Blog