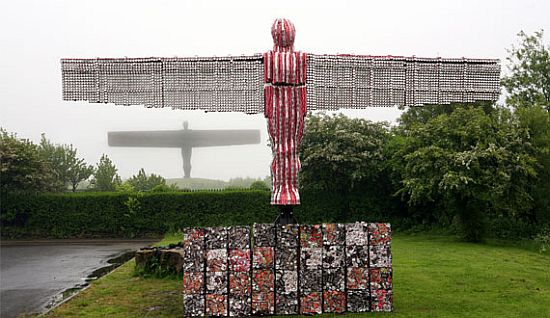 Coke is trying to raise recycling awareness in an artistic style by commissioning some real cool sculptures made from old Coke cans. Though they could have managed to shake their hand at some serious green effort, this best-out-of-waste kinda style also got them under some green limelight.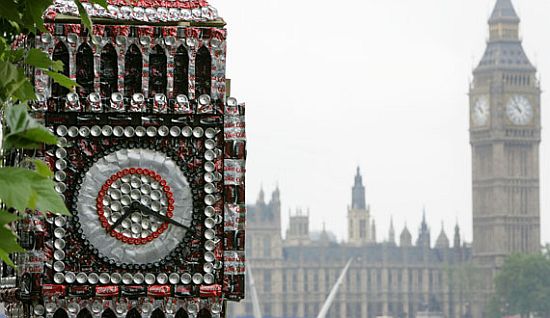 I do believe that these recycled sculptures by artist Sam McGeever are interesting and inspiring for people as a DIY projects at home, but Coke needs to spend more green for some relevant green recycling goals. From the four sculptures of regional icons put up to celebrate the Recycle Week, I liked the six-meter tall replica of the Big Ben clock.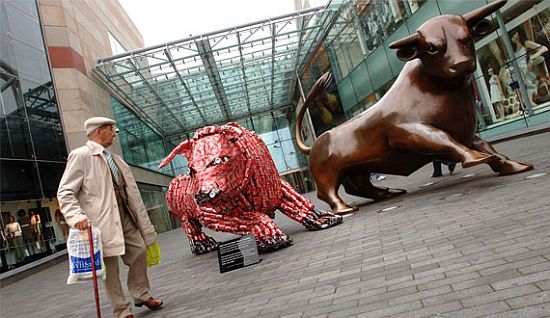 Using 10,000 miniature Coke cans, the replica of the iconic Angel of the North sculpture doesn't fail to attract much attention from Coker lovers and art lovers both. Clifton Suspension Bridge and the Bullring Bull are the other two landmarks that have gone to the cans!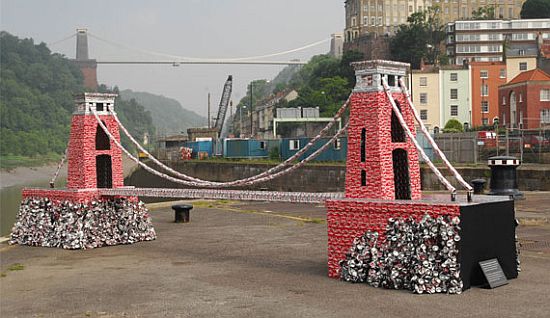 Hoping that the sight of London's most famous landmarks made from recycled drink cans will inspire Londoners to make an extra effort to recycle their rubbish, rather than chuck it in the bin and condemn it to a landfill site.
Via: Smart Planet