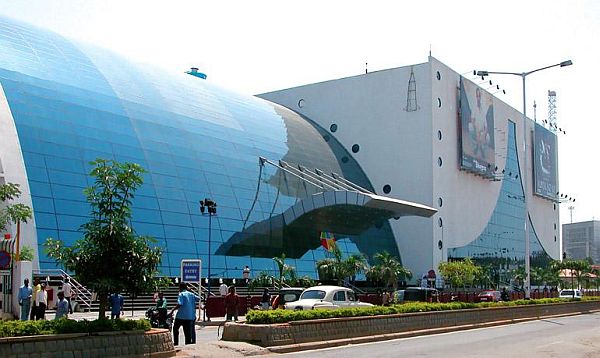 It already had many "firsts" to its name. But now, one more "first" has been added. By the looks of it, it seems, Prasad IMAX is here to book its place in the record books.
Prasad IMAX in Hyderabad, in the state of Andhra Pradesh, now has the distinction of being India's first "green theater". It has achieved that feat by installing 100KWp solar photovoltaic power generation system on the roof of the theater. This is one more feather in the hat of Prasad IMAX. Earlier it had acquired the distinction of being south India's first IMAX Theater as well as the record of having world's largest IMAX 3D screen.

The system was inaugurated by Mr. Deepak Gupta, Secretary to the Government of India, Ministry of New and Renewable Energy (MNRE). The project was earlier approved by MNRE and implemented through the Non-Conventional Energy Development Corporation of Andhra Pradesh (NEDCAP). The solar photovoltaic cells have been designed and installed by YesSV Energy & Infrastructure (P) Ltd.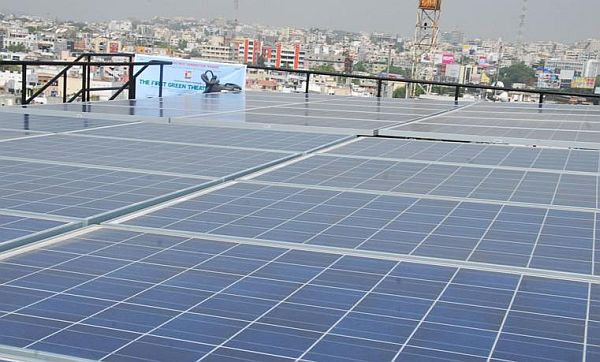 A solar photovoltaic cell consists of two main components- The solar photovoltaic panels and the inverters. The PV panels were supplied by one of the leading manufacturers of PV panels in India Solar Semiconductors Ltd and the inverters were supplied by SMA, Germany. The entire system has a warranted life of 25 years and has been designed to withstand high wind speeds and other natural disasters.
The power generated from these Solar PV cells will be used for lighting the theater, running pumps and other electrical loads. Apart from producing clean and green energy, the system will definitely help the Prasad authorities cut down on their electricity bills.
This decision to turn green on part of the Prasad's authorities will go a long way in spreading the green message to the people of Hyderabad a well as to the people of India. The Prasad IMAX is one of the major hang out areas for youth and families alike in the city. The decision to turn green will definitely give a boost to the green movement that is currently going on in the country.
Source: Ragalahari