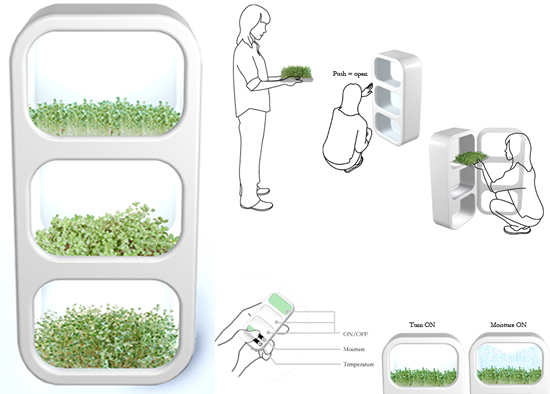 Minkyung an along with Mi-hwa Chang see a pretty gloomy yet true image of our environment in another 12 years time. Envisioning that our planet will be ripped of its green image almost completely by 2020, they also feel that the available greens, however less, wouldn't be suitable for eating. Fearing this drab future, the duo has conceived a design for the house of 2020. Called as Planter, it is simply a plant-growing gadget cum cabinet that can bring your garden indoors. Feeding on Planter veggies and herbs that are free form all the chemicals and pollutants, the user can polish up his/her green thumb. With the help pf a remote control, user can monitor the level of light, temperature and moisture. As Water Controlling sensor keeps a tab on the moisture inside Planter. And don't wait for me to tell you that you can simply pick the green of your desire from this Planter to stir up some yum healthy green dish.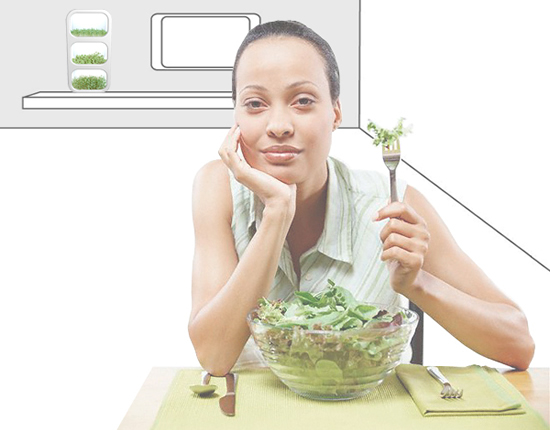 Even if there aren't many details about this planting device, I sincerely hope we really don't have to see that day when we cannot buy veggies off shelves.
This, however, can serve as green accessory in kitchen.