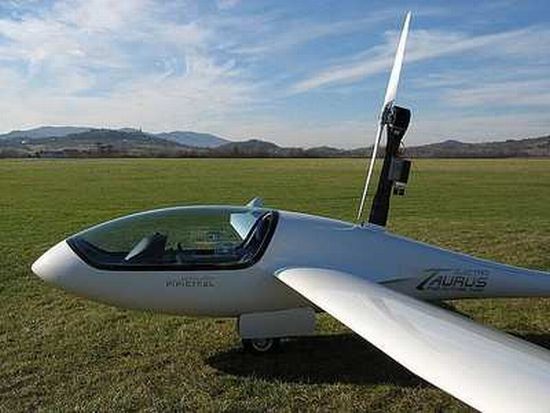 Every industry is indeed getting more and more eco-friendly and it is an eco revolution that is obviously more visible in the automobile sector, with some of the top companies of the world producing vehicles that are running either on hybrid engines or electric motors or even fuel cells. I still believe that fuel cell technology is the best as it has greater efficiency and truly zero emissions. But the aviation industry is also silently moving towards greener pastures (not the money but the environment) and they are making rapid progress indeed.
Just around a few weeks ago, the world's first biodiesel fuelled jet took to air and now we have Taurus motor-glider taking to the skies. So what is the big deal in a glider going around in the sky? Well, it is powered by an electric motor. The Electro Taurus boasts similar performance and characteristics to their gas-powered Taurus 503. The original Taurus was designed in an attempt to offer an autonomous and affordable gliding solution. The Taurus 503 is completely self-launch able, via the use of a single 50+ HP Rotax 503 engine, as adapted to a specialized Pipistrel retractable pylon mounted propeller system and twin parallel main landing gear.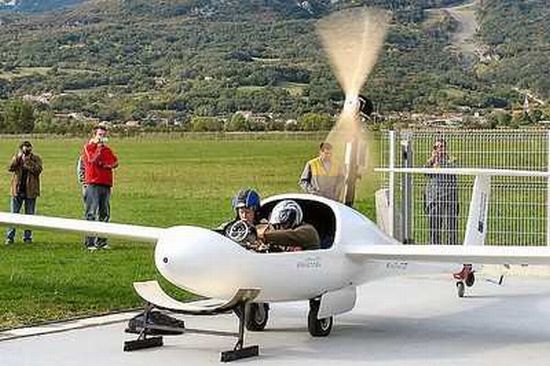 This means that the new Electro Taurus has all the same features but now is powered by electricity and hence has zero emissions. It is really nice and has still the same performance offered by a glider fuelled normally. In this baby a total of 6 minutes of climb will get you to 3300 ft, while a 10 minute climb will produce 5000 ft in to the atmosphere. From then on, you can glide your way with ease. With this the Electro Taurus has reportedly become the World's first two-seat self-launching electric motor-glider. This is indeed a fine achievement from an aviation company from, Slovenia.
Via: Aero News