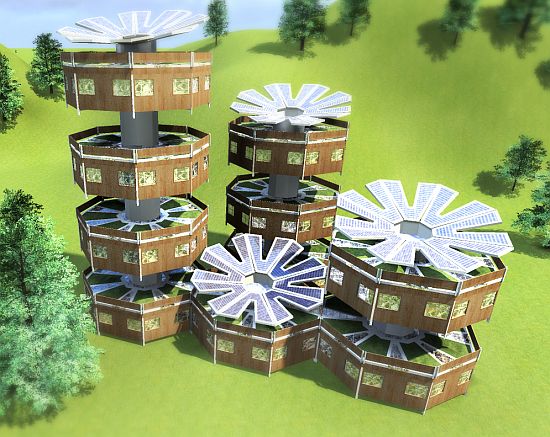 Eco Factor: Sustainable living module concept powered by renewable solar energy.
The brainchild of Italian designer Valerio Fregnan, the Parassity is a self-sufficient living module for use around the world. The concept is based on the use of modules, which are like parasites, to take power from a central collector and distribute it inside.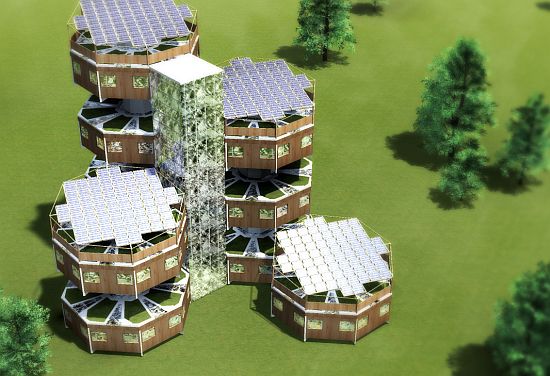 The self-powered living units are joined to a central element that stores rainwater and renewable solar energy. Solar energy is collected by panels shaped like flowers. Moreover, panels are also used to convey water in a tank and distribute it with the energy stored inside the collector through the frames. The Parassity has been designed to be easy to assemble and transport.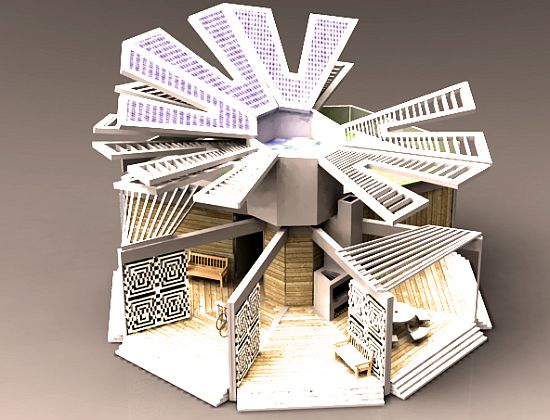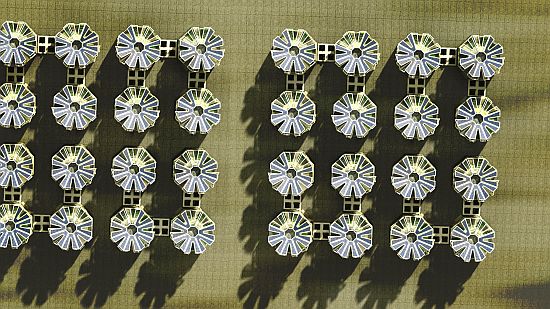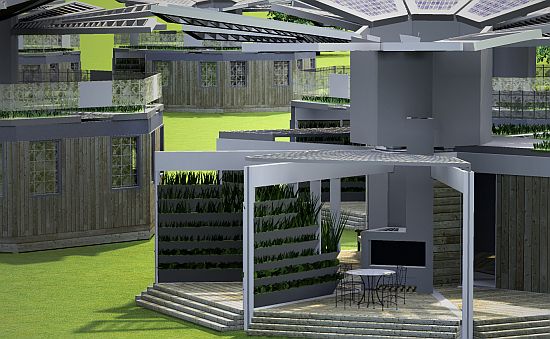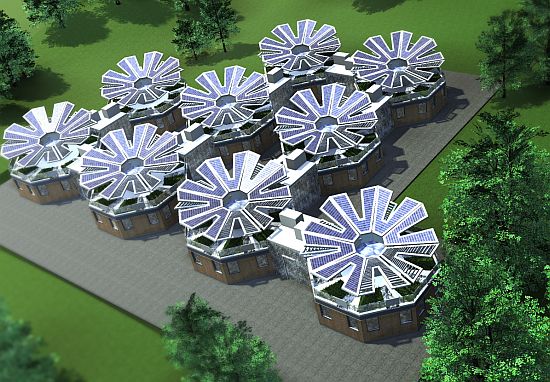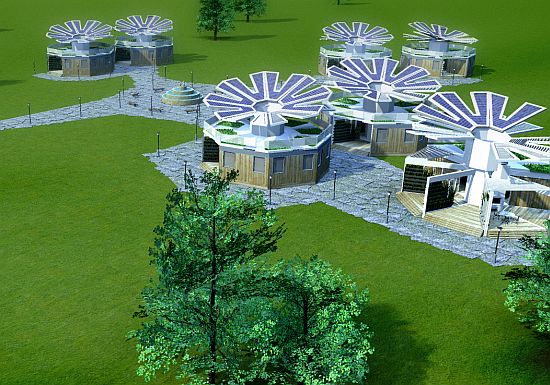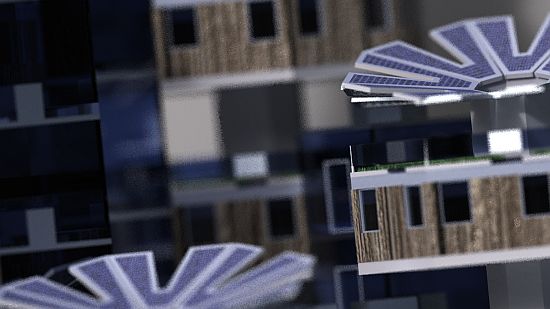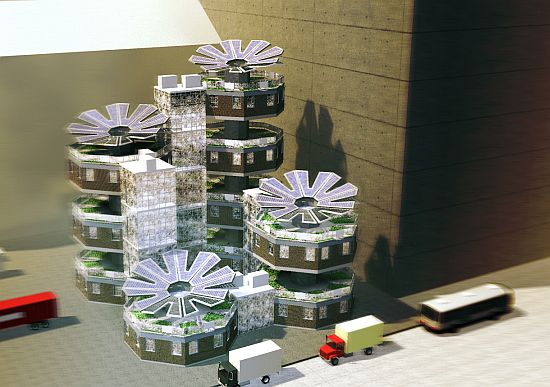 Thanks: [Valerio Fregnan]