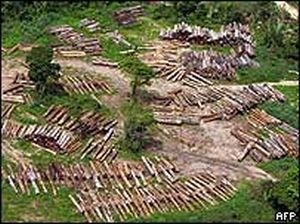 To combat and track illegal logging in the Amazon rainforest, Brazil's environment ministry got innovative by unveiling an electronic registry for the transport and storage of all forestry products.
Brazil's environment Minister Marina Silva told reporters at a conference in Sao Paulo,
Our goal is stop all illegal logging… This system is more transparent and more efficient.
The world's largest tropical rainforest has been widely criticized for failing to stop illegal logging and hope the present initiative will not be exploited by the illegal loggers to serve their interests.
The minister believe that the new electronic system will help reduce fraud, as all the forestry products that will travel on Brazil's roads must be registered in a central database with the Environment Ministry and the Environmental Protection Agency, Ibama.