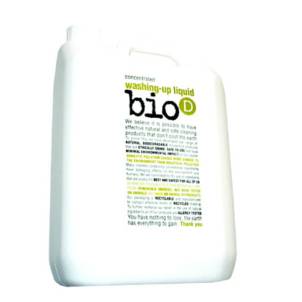 Here is another natural detergent. This washing detergent is made from coconut oil, citric acid and vegetable glycerin. It not only cleans dishes effectively, but also kind to hands.
This washing up liquid is a big economy for the 25litre container. It is not only good for the environment as per the ingredients are concerned, but also its container as you can just keep refilling the washing up bottle and help it from heading for the landfill.
The natural detergent is available in fragrance of Rosalie Segal and Cricklewood. Depending on the size, its price ranges from £1.75 to £37.95.
Via: Natural Collection