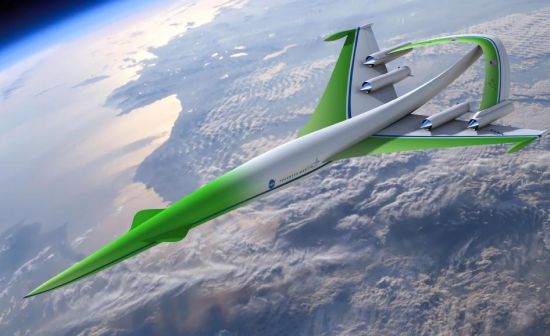 Eco Factor: Fuel-efficient supersonic aircraft concept.
Commercial supersonic flights were limited to the great Concorde. The aircraft was able to fly at Mach 2 and drastically reduce the travel time of passengers. However, with deafening sonic boom that occurs when the aircraft crossed the sound barrier and the amount of fuel needed to achieve these high speeds, supersonic aviation hasn't caught on.
NASA and Lockheed Martin have now joined forces to re-imagine the supersonic jet, with added green features this time. Dubbed the Supersonic Green Machine, the jet features a new inverted-V wing over the tail section that is meant to reduce the noise caused by the sonic boom and also better the jet's fuel efficiency.