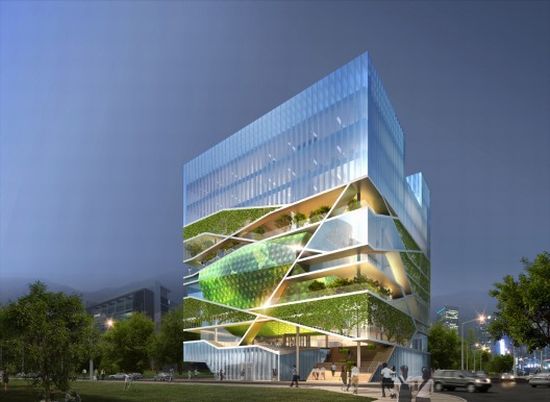 Eco Factor: Culture and art center with green walls and solar power generating panel skin.
Designing something that holds the power to revitalize our body, mind and soul by bringing nature into the picture is what lead Unsangdong Architects to take away the 1st prize for envisioning a Culture & Art Center located in SeongDong-gu, Republic of Korea. Christened the "Culture Forest", this structure exploits all natural substances of a forest such as air, trees, water, soil and wind and blends them together.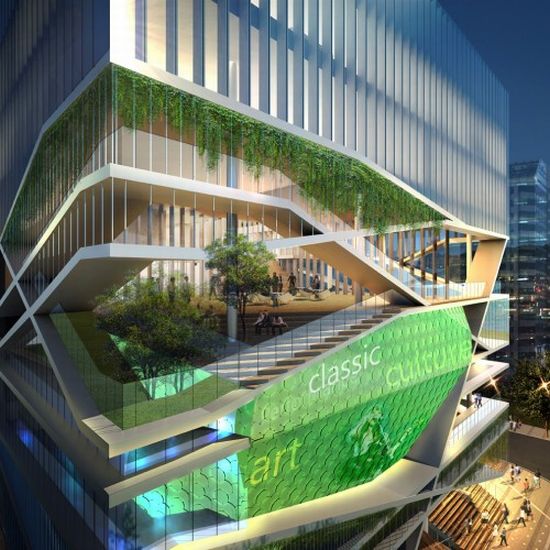 The multi cultural facility that provides eco-friendly and healthy cultural living features green walls and solar power generating panel skin. The flying theater has a unique and creative form and is filled with dark wine color. Consists of an eco friendly and creative cultural space, the various programs of the building are connected naturally to each other by walkway.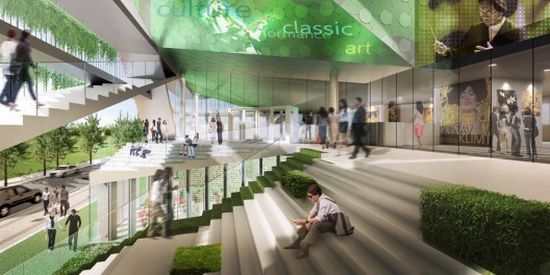 The structure will also create various library programs for residents such as concerts, women's culture and children playing area. The amalgamation of brilliant architecture, green features and creative cultural environment, the Culture Forest is sure to become a landmark for SeongDong.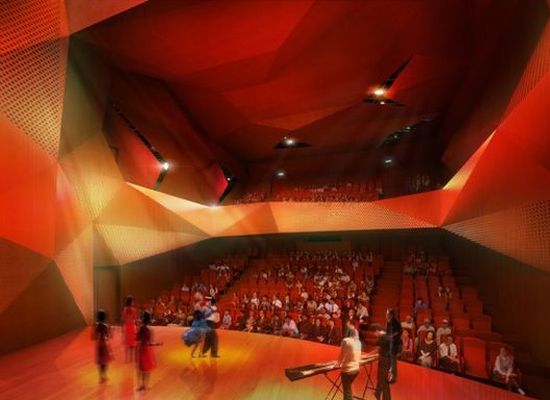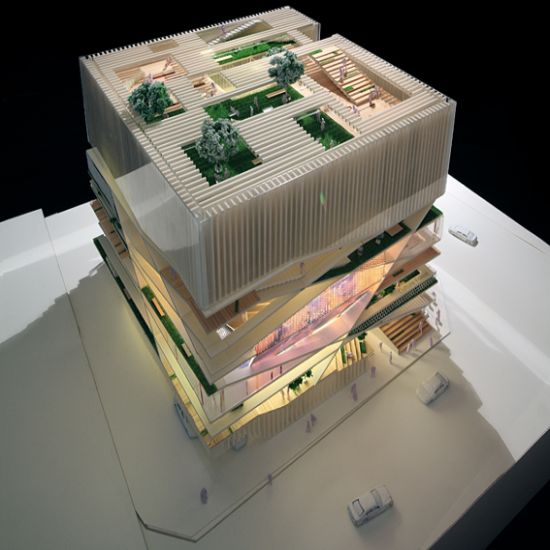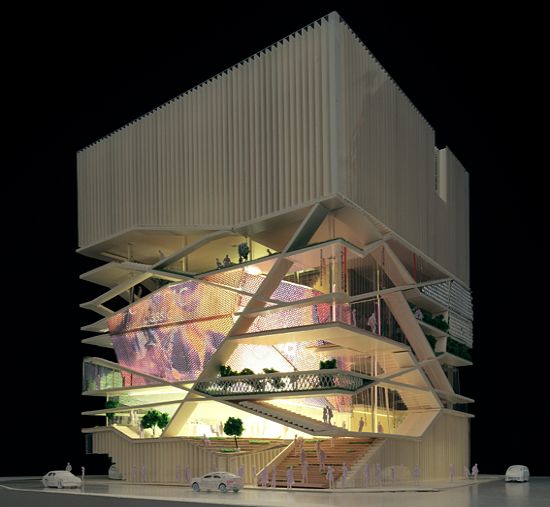 Via: ArchDaily