It's no wonder that so many people choose to live at the beach. Our oceans are some of our planet's most gorgeous crown jewels, and they offer much more than sun and surf—in fact, humans rely on the ocean for everything from food to transportation.  Unfortunately, though, we humans often aren't kind to the ocean that sustains us.
Just look at the massive amounts of trash dumped into the ocean that ends up as garbage islands, or the non-stop accumulation of microplastic debris in waterways of all kinds. It's enough to make almost anybody feel helpless about the fate of our oceans, and some of the problem starts at the beach, where people's discarded beer cans and plastic cups often end up.
But as long as we've got our trash grabbers and lawn bags, we're not giving up on cleaner beaches—and neither should you! Get ready to learn about the environmental problems that face our beaches, why beach cleanups are super important, and how to get involved in one where you live.
Why Are Our Beaches So Dirty?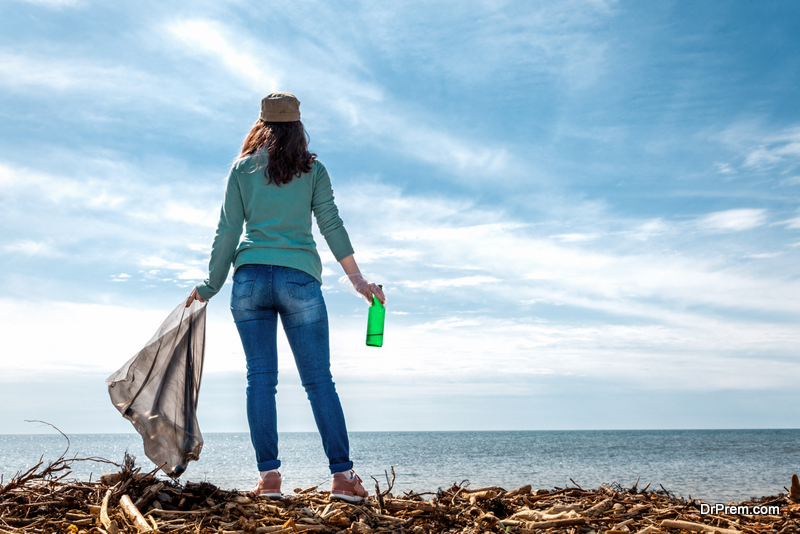 Let's start with a simple question: How did our beaches get so polluted? The problem (quite literally) flows downstream from many sources, including toxic runoff and discharges from ships.
But the garbage issue has one major source: the single-use packaging that so many of our products arrive in. Today, despite increasing attention to the problem of plastic waste, our society uses more disposable products than ever. Many of those disposable products end up on beaches, either where they're discarded or where they wash up from somewhere else.
The Importance of Community Beach Cleanups
For decades, people have come together to keep their beaches beautiful by picking up trash. But the work is more urgent than ever as pollution levels in our oceans rise. Ordinary folks have to step up and start taking responsibility for the cleanliness of their beaches and their communities.
While organizing any one beach cleanup is just a small step, all beaches benefit a little from every beach that gets cleaned. For one thing, less trash on a beach means less trash washing up on other beaches later. But it's also about building a movement, and every successful beach cleanup inspires others to get to work on doing the same thing.
Beach cleanups are so important that the US government even recognizes July 1st – 7th as Clean Beaches Week. These dates can offer a perfect time to organize a beach cleanup because they highlight the importance of community action to clean and protect beaches. 
Connecting with Nature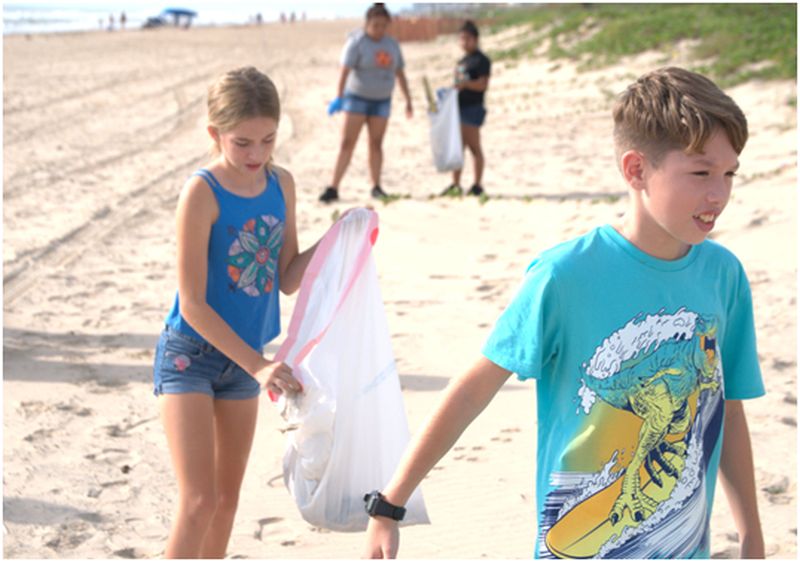 Cleaning a beach is the perfect way to get outside, have fun, get some exercise, and connect with the natural world. There's something incredibly satisfying about a cleanup well done, and it can be a very real part of fostering a sense of solidarity with the world around us.
What's more, once you've forged this connection, you're more likely to think twice about leaving that soda can on the beach. People who have a personal stake in their community and its environmental conditions are often more motivated to care for nature, which makes it a great way to raise awareness and knowledge of environmental threats within your community.
Nature, of course, demands respect, too. Make sure your cleanup event has permission from the local beach authority and that you're addressing any required safety considerations for your beach cleaning.
Working Together
Volunteering is a wonderful way to bring people from your community together. Beach cleanups are a particularly great volunteer opportunity because they're fun and low-stress projects that people from many different walks of life can participate in. The more folks collaborate, the more the beach gets cleaned!
Cleaning the beach can be genuinely fun, too. Play some music while you're cleaning up, or have bingo cards for different items you might collect on a beach. There are tons of ways to turn the event into something really fun, and they're especially useful for getting kids into the idea of regularly working on beach cleanups.
You can often multiply the efficiency and resources of your beach cleanup by partnering with local organizations. Find out if any other organizations work on cleaning up that beach and consider joining forces. Ask businesses and/or nonprofits if they'd like to donate some supplies for beach beautification, such as some 55 gallon contractor bags and trash grabbers for safe and efficient collection. 
Growing and Building
A beach cleanup doesn't have to be a one-and-done event—in fact, it might be just the beginning of further community cleanup involvement! Your successful cleanup can be a springboard into a regular tradition of beach beautification. Try starting an email list so you can reach out to people who've volunteered before about future opportunities.
If you get a few good beach cleanups under your belt, you can consider turning your passion for beach beautification into a more organized project. Look into starting a charitable organization that works on consistently keeping local beaches beautiful. It could be just what your town needs in order to establish a true sense of shared responsibility for your beaches.
A Little Inspiration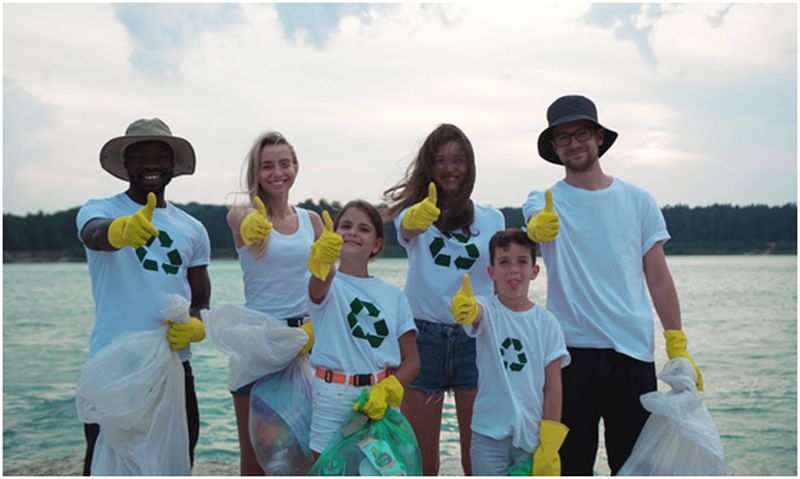 We'll close with an inspiring look at what's possible from truly committed beach cleaning. In 2015, a lawyer in Mumbai, India named Afroz Shah decided he was tired of seeing nearby Versova Beach choked with trash. He organized a regular beach trash pickup day that began drawing hundreds of people every Sunday.
Eventually, Shah and his fellow beach cleaners were able to remove some 12,000 tons of trash from the beach. What's most amazing is that their tradition is still going strong, with volunteers returning to the beach every week to clean it. Shah and the volunteers have acknowledged that they have their work cut out for them, as plastic continues to pour into the ocean, but they see themselves as having a responsibility to fix it.
If Afroz Shah can do it, why can't you?
Article Submitted By Community Writer