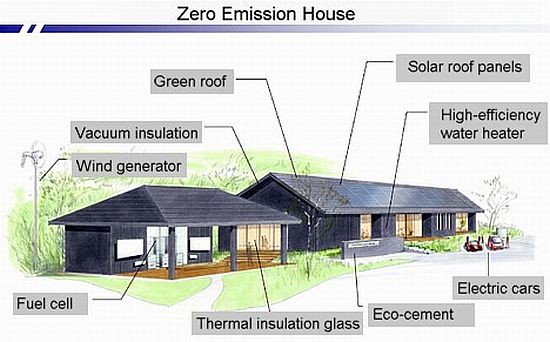 Designed especially to have a small carbon footprint, the 280-square-meter (3,000 sq ft) Japanese-style "Zero Emission House" commissioned by Japan's Ministry of Economy, Trade and Industry (METI) aims at drawing focus on the various environmental issues plaguing the world at the upcoming Hokkaido Toyako G8 Summit.
The state-of-the-art green home is currently under construction with the latest in sustainable technologies like next-gen energy-saving appliances, thermal insulation glass, vacuum insulated panels, OLED lamps and light ducts being used for internal illumination and a green roof featuring solar panels being used to reduce carbon footprint of the home.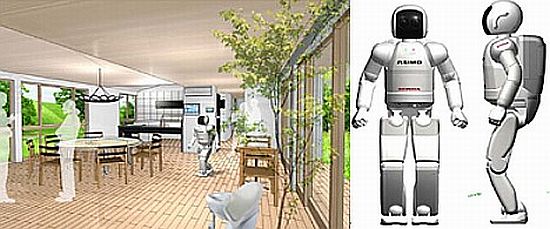 Using a 14.5-kilowatt solar array and a small 1-kilowatt wind powered generator to meet its energy needs, the home is all set to be completed by the end of June this year when it will be unveiled to foreign press and special guests who will also be allowed to test drive the electric vehicles in the home's driveway, soak their feet in the fuel-cell powered foot bath and be served tea by Honda's Asimo humanoid robot.
The 200 million yen ($2 million) home will be transported to another location after the summit where it will be opened for the general public.
Source: Pink Tentacle