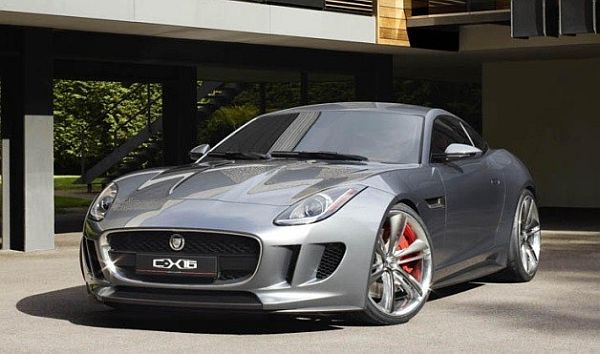 Jaguar is famous for its flamboyant designs, overwhelming performance and a logo whose prancing Jaguar sums up the company's attitude. The unstoppable British luxury car manufacturer has always turned heads with every new launch. Every time it unveils a 'machine on wheels' for us, it never fails to amaze with its ground breaking approach. Among the lineup of new launches is yet another piece of wonder and this time with an eco friendly tag attached to it. The all new hybrid Jag C-X16 is here to sweep you off your feet.
Design
A sweeping roofline, rear haunches and the front wing crease are the first three things that you will notice when it passes by. The wheels are set as far apart as possible, and the grill is trapezoid with a subtle roundness. This gives the car a taut, sporty look. The body is crafted in aluminum drawing inspiration from the aerospace industry. The strength and lightness of the car paves the way for an awesome handling, shorter braking distances, improved fuel economy and faster acceleration.
The features inside are driver centric and painted in vermillion red. The gear stick is styled in the shape of a joystick. Toggle switches and a shrunk dashboard enable the driver a joyous ride with full control over the car. The design allows the car to be driven with absolute precision with sharp corner turns.
Under the hood
Under the chassis lies a powerful supercharged 3.0 liter V6 engine churning out 376 horsepower with 332 pound feet of torque. An addition adorns C-X16's steering wheel, it's a 'Push to Pass' button mounted on the wheel. At the push of this button, the electric motor pumps up an additional 92 horsepower at 173 pound/feet of torque. The electric motor is integrated with the eight speed gearbox. The 'Push to Pass button' allows the car to race from 0-60 mph in just 4.3 seconds, bursting at a top speed of 186 mph. The stylish coupe has a 1.6 kWh lithium ion battery behind its rear seats. This position makes the equilibrium for 50:50 fronts to rear weight distribution.
Jaguar says the C-X16 hybrid emits 165 grams per kilometer of carbon dioxide. The 'electric only' mode is sufficient for it to hit up to 50 mph.
When to expect
The Jaguar C-X16 will hit the 64th International Frankfurt Motor Show 2011 which begins in the second week of September before raging down the road. This will be the machine's debut on the world stage and expect it to get a lot of rave reviews. Till then enjoy the video.
Via: AutoBlog