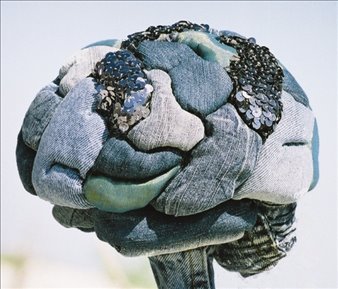 Sounds unbelievable, does it not? Now all of us are bound to have that one old pair of jeans that we love & adore. You know that one old jeans which has every possible stain on, has been with you on all your rugged expeditions & by now is something you adore as much as your own image in the mirror. But then there comes the day when you have to part with it & there is plenty of other fabric you have that is not so special to you.
So what do you do with that pair? Roll it up into a ball; throw it in a corner or throw it away. Well, a guy named Lee Pirozi also had the same idea in his head, except unlike you & me; he rolled many many jeans into a big ball & placed it in the art segment. Don't you think it's a great idea? Take a look at the pictures & you will realize that it looks a lot better than it sounds.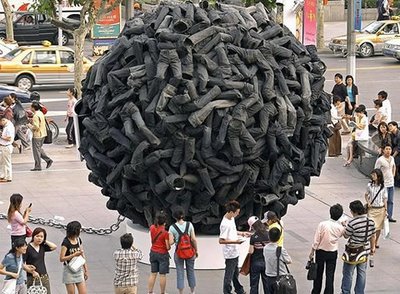 But that is not the interesting part. He took the same useless fabric & molded it into figures of human brain. He calls it "Camouflaged thought". It looks really good & the name has an eccentrically wonderful feel to it. The structure of the Brain seems pretty close to being medically correct. So can we say that here is a guy who seems to be walking on the path of Leonardo Da Vinci? Maybe, just maybe.