Travelling can be one of the most rewarding experiences we can have. An annual summer holiday may be a good way to de-stress after months of hard toil at work, but travel can be much more than that. It can give you an opportunity to learn about yourself, experience new cultures and make new friends.
Travelling can also be detrimental to the environment though; air travel is one of the biggest causes of pollution in the world – around 2.5% of global CO2 emissions. And it's not just flying, tourism can damage ecosystems due to increased plastic waste, noise pollution, and increased erosion of natural structures.
Thankfully, there are ways we can limit the impact of our travelling on the environment. 
1. Travel by Land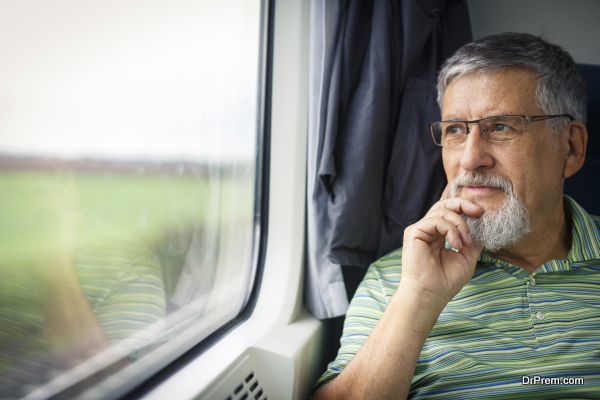 While air travel can often be quicker, it is typically one of the most polluting forms of transport. If you're travelling in the United States or many parts of Europe, taking the train or driving may be a better option.
For example, people travelling to Las Vegas have a range of different options. The city is a major centre for all kinds of events and entertainment, playing host to boxing and MMA matches, PokerStars events, and a whole host of exhibitions, like the Consumer Electronics Show and Comic Con. While getting to Las Vegas by air is just about the only option for visitors from Europe, many in the United States can get there by car or train.
If you're heading to Las Vegas from Los Angeles, then driving takes around four hours. Compared to one of the many one-hour flights between the two cities, you will emit around 75% less CO2 by driving (provided you have a few friends with you). It may also be quicker than flying, since you will need to allow for getting to and from the airports, checking in, security, and waiting for your gate. However, if you're alone, flying is actually better.
Taking the train is even better. If you're travelling between London and Paris, the Eurostar emits 90% fewer emissions than a short-haul flight. Thanks to carbon offsetting, Eurostar journeys are now carbon-neutral too. 
2. Be a Responsible Hotel Guest
You may not think of a hotel as a large source of waste and CO2 emissions, but it is. A typical hotel will use as much as 73,000 gallons (331,864.57 litres) of water per year. If you've ever seen those little signs asking you to re-use your towels, that's why. Laundering towels can be incredibly energy and water-intensive, so by reusing your towel throughout your stay, you'll reduce your environmental impact.
While you may like to take the little bottles of shampoo and soap with you when you leave, if you didn't use them the hotel will leave them for the next guest, cutting back on plastic waste. If you did use them, then there's no harm in taking them. 
3. Try to Avoid Bottled Water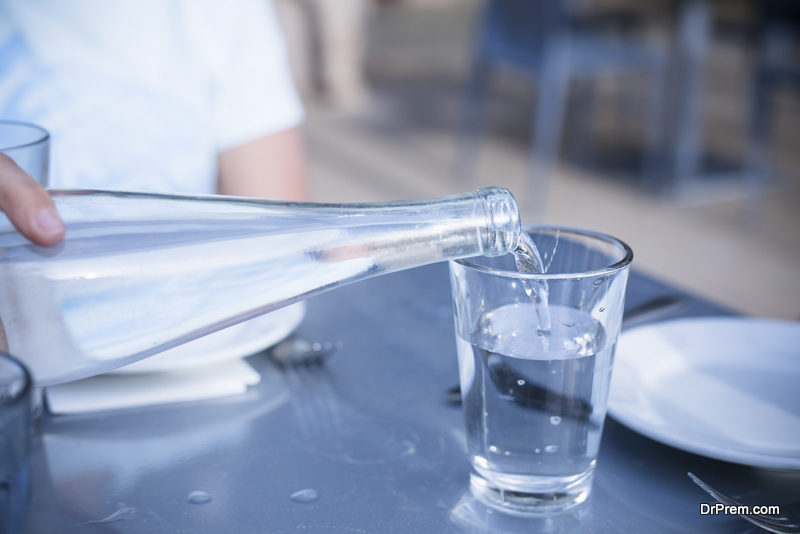 When you're in another country, it isn't always advisable to drink the tap water. This isn't necessarily because it isn't clean, but the mineral content may be different from what your body is used to and could result in acute sickness.
Where it is safe to drink the tap water, try to avoid buying bottled options as much as possible. Not only is it more expensive, but it has a significantly higher level of pollution compared to treated tap water. Instead, take a refillable bottle with you and top it up wherever you can. 
4. Plan Ahead
Low-cost airlines have made it much more practical and affordable to travel to other countries. The downside to this is that you take more flights and therefore increase your greenhouse gas emissions.
You can limit this by planning ahead a little. For example, if you want to visit all of the Baltic countries, why not fly to one, travel by land to the other two, and fly out from the third? Or if you want to visit both Denmark and Sweden, fly to Copenhagen and take the train across the Öresund Bridge to Malmö, and then travel to the rest of Sweden from there.
By following these tips, it's possible to enjoy the benefits of travel without destroying the planet.
Article Submitted By Community Writer