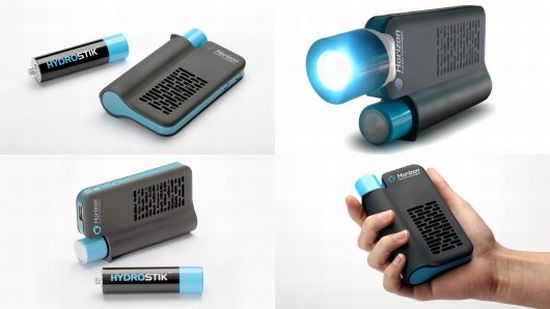 Eco Factor: Pocket-sized hydrogen fuel cell delivers 1.5 to 2W of continuous power.
Offering a portable, affordable and green alternative to disposable and rechargeable batteries, Horizon Fuel Cell Technologies presents the first pocket-sized fuel cell for personal usage. Dubbed the "MiniPak", the fuel cell is designed to power portable consumer electronics like cellphone, smartphone or personal media device. It is made using recycled plastics and green materials.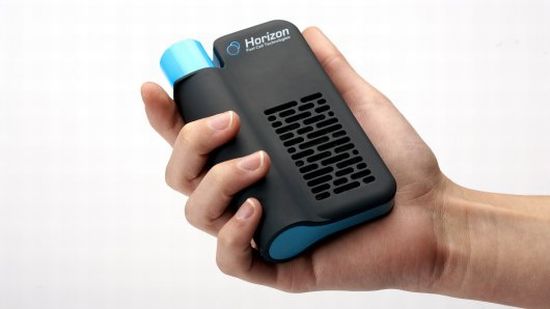 The Horizon MiniPak delivers 1.5 to 2W of continuous power through an integrated micro-USB port and a multi-choice cable to connected devices to charge them. It gets its power from refillable fuel cartridges, with that give it up to 12Wh of energy. It uses a combination of Horizon's mass-produced PEM fuel cells and a new low-cost metal hydride storage solution, which can store hydrogen safely as a dry, non-toxic and non-pressurized material.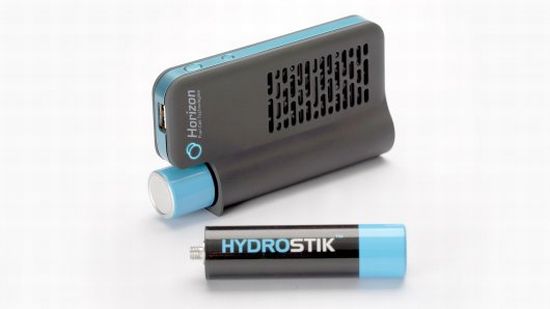 This hydrogen is absorbed and converted into a solid hydride by a metallic sponge contained in the fuel cartridge. Whenever required, it is released back to the fuel cell. This efficient, portable and sustainable power source will go on sale for just $100.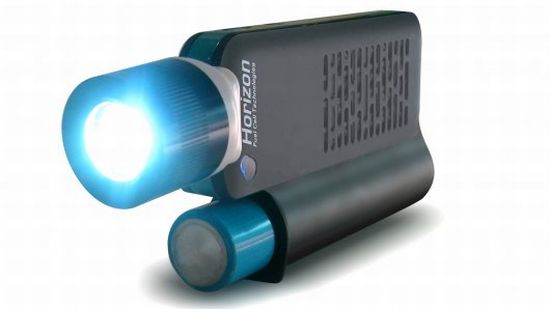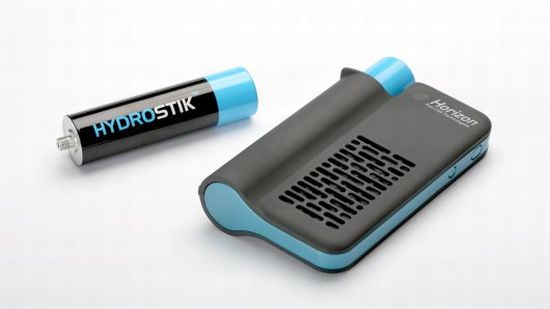 Via: Gizmag