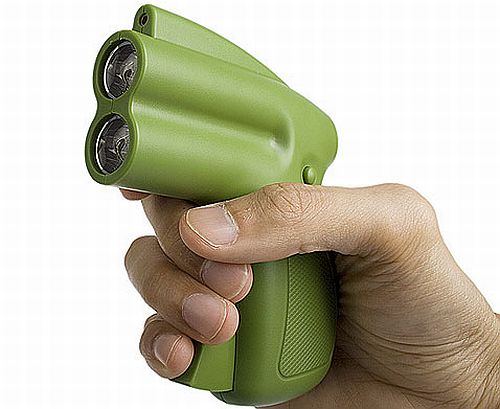 Is it a squirt gun? A torch? No none of them! It's actually a hand-powered LED "flashlight". It also has a laser pointer. So if there is a blackout and you are in the middle of a presentation you definitely want this. And it's also a greener way to illuminate because it does not require batteries because it gets all its desired power from your squeezing hand.
These are designed after those fake ray guns kids play with. Except for the sound effects, this is pretty much the same thing. The laser pointer light is located on top, and the main illumination comes from the LEDs that are located in the bottom slot of this amazing flashlight.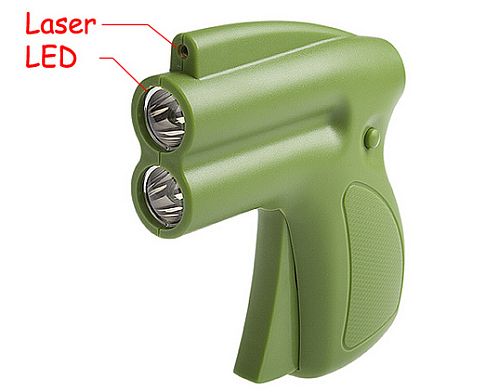 This green torch does not blow a hole in your pocket as it comes for a mere $10.
Source – Gizmodo