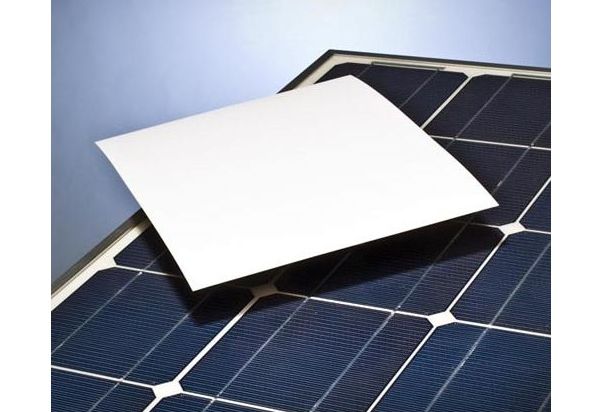 As we know it
Solar energy is one of the most vital renewable sources of energy existing across the world. Till date, there are plenty of solar energy based machines invented. Every now and then, solar based machines are getting popular with a rapid rate. The successful growth of eco-friendly concept also supported the profound usage of solar based appliances. Solar panels are one of the very effective applications of solar energy. These are well suited for domestic placement.
Solar panels are basically those devices, which trap the solar energy first and finally convert it into the direct current form of electricity. The working of solar panels is entirely based on the photovoltaic effect, hence these are also called as PV panels or photovoltaic panels. The photovoltaic effect mainly occurs by the use of its main constructive material, i.e- semiconductor elements. The major semiconductor materials used are monocrystalline silicon and polycrystalline silicon. These both types of solar cells are interconnected with each other. The connection is mainly done in order to establish the photovoltaic effect by the arrangement. The entire setup is further covered by waterproof glass. At last, all solar panels are connected with external batteries and devices to obtain the electricity.
Need for change
Solar panels can be converted into greener forms by simply attaching biosolar backsheets instead of chemical based materials such as polyester and Tedlar films. The Biosolar backsheet material shows better thermal performance than conventional materials. The lower operating temperature is also one of the highlights of this type of solar panels. Overall, this newly invented type of solar panels provides better applications in terms of mechanical strength, electromagnetic properties, adaptability to weather conditions, and dimensional stability. Apart from it, the self recycling process of solar panels by the manufacturing company also makes the solar panel more advanced and in demand by the contemporary world.
What's next?
1. BioSolar Backsheet Solar Panels

What's new?
This advanced solar panel's main attraction is the presence of BioSolar backsheet. The BioSolar backsheet is mainly prepared from complete green materials i.e., castor beans. As a result of it, the usage of complete plant products instead of chemicals like polyester and Tedlar films makes it an environment friendly product.
What difference will it make?
The main highlight of BioSolar backsheet solar panels is its multi-applications quality, such as working as an electrical insulator and excellent durability for long run. Besides, as the petrol prices are rising day-by day, the almost no dependence of BioSolar backsheet solar panels on petroleum products makes it the right one for environmental safety. The function of such solar panel types is also developed by excellent heat dissipation and lower operating temperature quality. The greater price stability and lower production cost also adds uniqueness to the solar panel.
Problems
No doubt that BioSolar backsheet solar panels are completely environment safe. However, for attaining the successful execution of mechanism involved in these specialized panels, you need to be specific and accurate, like in terms of providing optimum working temperature during the process.
2. Polymer Solar Cell

What's new?
The polymer solar cells are mainly manufactured by the use of three different types of mechanisms- screen printing, knife-over-edge coating, and slot-die coating.
What difference will it make?
The complete setup comprises of five layers made up of polyethyleneterephthalate (PET) substrate blended with a layer of indium-tin oxide(ITO). The ITO layer is the first layer made by using screen printing process. However, the second layer is prepared from zinc oxide nano particles with the help of knife-over-edge coating or slot-die coating processes. Further, the third layer is made in the form of strips mixed with the ITO layer. The fourth layer of PEDOT: PSS is then patterned by the use of slot-die or screen printing methods. Ultimately, the last or fifth layer is made of silver electrode by implementing screen printing or slot-die processes. Hence, finally the production of four separate solar modules is the main highlight of such solar cells. Each of them carry, single-strip cell, two-strip cell, three-stripped and eight-stripped modules respectively. The overall performance increases many folds as all modules get assembled.
Problems
In this type of solar panels, the entire setup is made inside the experimental lab in the presence of ambient atmosphere around. However, it is not yet sure whether the presented idea is tested practically on the field or not. As a result, it becomes tough to decide the benefit quotient of such solar panels as compared to other models.
3. Biodegradable Solar using Tobacco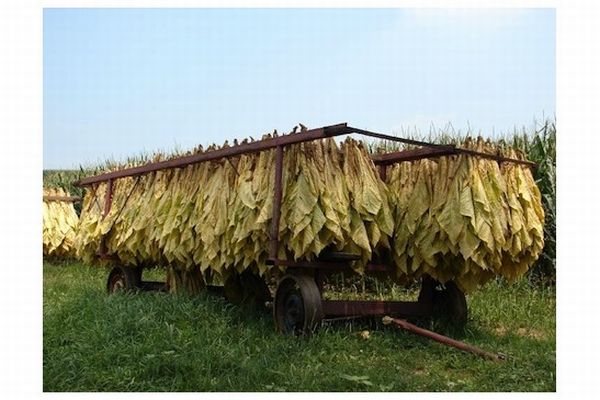 What's new?
A very unique concept is derived for manufacturing photovoltaic cell with the help of tobacco plants. Simply, the spraying of tobacco plants on any substrate can turn them into complete solar cells.
What difference will it make?
This biodegradable form of solar cells is actually designed by the use of tobacco mosaic virus. First, these tobacco mosaic virus with some change in their genes are sprayed on the plants. Then, tiny structures named chromophores are allowed to be formed by the insertion of virus in plant cells. The chromophores mainly function to convert light energy into high powered electrons. In this way, this wonderful and eco-friendly invention can easily be efficient enough to bring revolution in the area of energy production.
Problems
This green idea of solar cell production by using biodegradable substances is completely an eco-friendly practice. However, researchers state that harvesting electrons from plants is really a tough challenge for them. Apart from it, the entire setup requires a lot of precision and accuracy of all steps during experimentation.