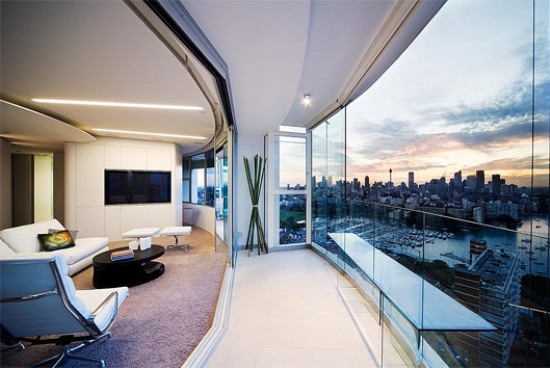 The New South Wales Architectural Awards list for outstanding design, presented by the Australian Institute of Architects (New South Wales Chapter), was announced in Sydney on the 5th of August. Among the 42 chosen, 20 were awarded to adaptive reuse projects and new sustainable constructions. I'm glad to see people down under taking the initiative to look after their environment and explore alternative energy sources. Let's look at some of the winners.

Tonkin Zulaikha Greer's "CarriageWorks" at Eveleigh [Winner – Heritage Architecture Greenway Award]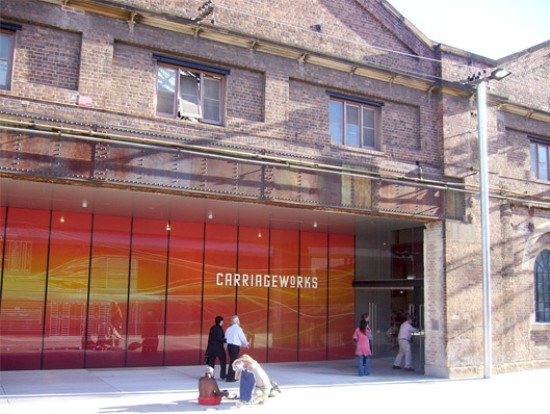 A classic example of blending new with the old, this 1880 steam engine carriage workshop, CarriageWorks, has been souped up with flexible theater spaces, administration offices, workshop spaces and amenities in discrete concrete boxes articulated from the heritage fabric, while still retaining its existing features and structure, thus maintaining the old feel of this landmark and wasting no materiel on additional construction. A superb effort!
Harry Seidler & Associates' "Ian Thorpe Aquatic Centre" [Winner – Public Architecture Award]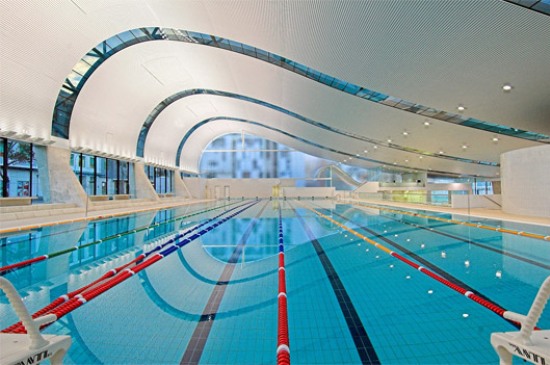 In honor of one of Australia's leading swimmers, Harry Seider's Ian Thorpe Aquatic Centre has become one of Sydney's top public rooms. Its curving roof trusses and modern appearance might distract you from the fact that it's a self-sustaining swimming pool.
Stanic Harding's "Darling Point Apartment 2" [Winner – Interior Architecture Award]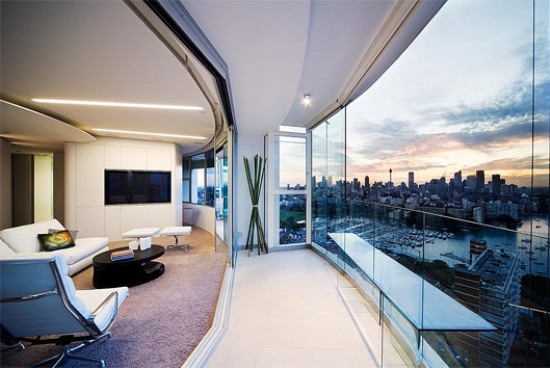 My personal favorite of the lot, Stanic's Darling Point Apartment 2 is a truly amazing work of art. The entire apartment rests on the 18th floor of a circular building and offers a magnificent 360- degree view of the Sydney harbor. With its fluid design and superb use of space and integration of services, I'm sure you can clearly see he deserves all the accolades he gets for this one. Now if only I could live there!
Peter Stutchbury Architecture's "Garden House" [Winner – Residential Architecture (Additions & Alterations) Award]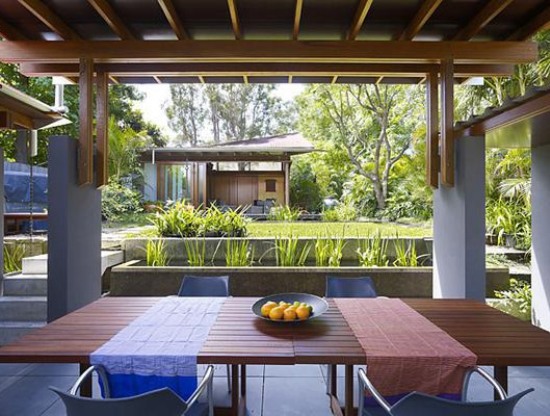 The original property was unified into one giant garden with a centrally located dining area, thus by obscuring the boundaries between indoors and outdoors, allows its patrons the experience of truly living with nature.
Reg Lark Architect's "Balgowlah House" [Winner – Architecture Award]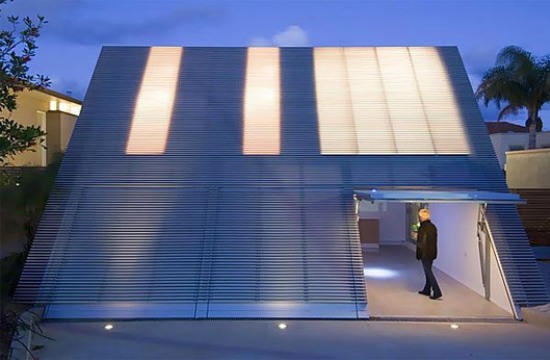 What appears to be a giant garage, is actually the Balgowlah House. Its strange geometric appearance belies the genius that has gone into it. The interiors are beautifully proportioned and boast a magnificent view of the harbor.
Casey Brown Architecture's Permanent Camping [Commendation]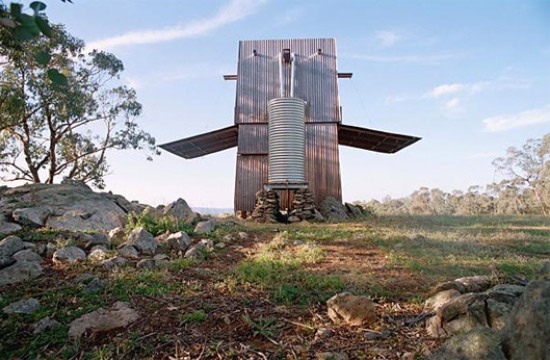 Built entirely from junk, this house looks like a hermit's hut. But unbelievably it stands 2 stories tall and is as strong as any of the structures around. Its interiors even have verandas, a bush kitchen, a slow combustion stove and a loft connected by a ladder with which to survey the land. Amazing what can be done with junk!
Paul Pholeros' work with indigenous tribes [Special Jury Prize]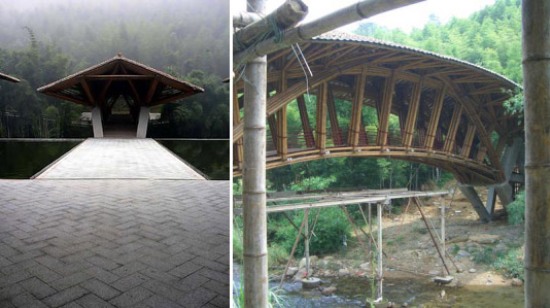 And last but certainly not least, a Special Jury Prize was presented to Paul Pholeros of Sydney-based practice Healthabitat for his outstanding ongoing work with indigenous communities across Australia. His designs work in harmony with nature and have a beautiful untouched rustic feel to them. He is currently working on building an eco-village in China.
So much has been done in Australia to ensure that waste is minimized and that their structures work in harmony with the enviornment. I only hope this trend catches on in other countries.
Via: Inhabitat