We are already tapping into wind and solar energy and tidal and geothermal energy are also being explored as viable alternate energy sources. The attention though as turned towards energy produced by humans and how most of it that goes to waste can be tapped into using both thermoelectricity and piezoelectric principle. The idea basically stems from the necessity to charge up all those millions of smartphones and MP3 players that keep us connected and entertained while we are on the move. Fifth-grader Ryan Gramp along with the help of those at Hopewell Crest Gifted and Talented program has manufactured shoes that will do exactly that.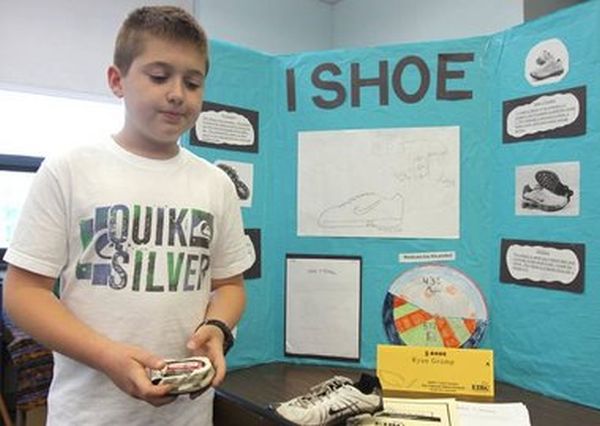 Ryan likes to call his invention 'iShoe' and it has been designed to charge up your iPhone or iPod while on the move. Of course, you can pretty much charge up any other smartphone and MP3 players as well, but the name is inspired by the incident that kick started the idea for Ryan. He was playing one afternoon with his friends while listening to his iPod. Soon, the iPod ran out charge and Ryan was left wondering how he could charge it up while still running around with his friends.
The design of the iShoe is not too complicated, but it did take the 11-year old a bit of time to perfect it. The iShoe comes with a slide-on heel that sports kinetic energy micro-springs and there is a detachable battery pack inside that will charge up as you move around. Ten minutes of walking in these shoes should be enough to charge up your mobile for an hour. All you need to do is walk around and when your gadget runs out of charge just replace the battery with the battery pack in the shoe.
Ryan hopes to patent this idea somewhere down the line and hopes to generate enough money that will allow him to do so. And he should try and do so as we can totally see one of the big footwear companies picking up on the idea sooner than later…If they haven't done so already!
Via: nj