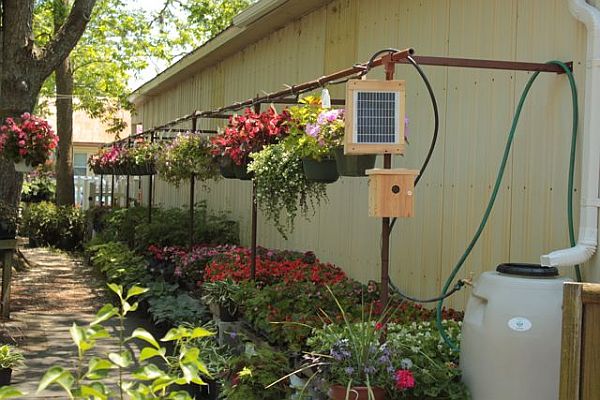 Time to cheer up for garden lovers, as your garden won't be thirsty anymore even in your prolonged absence. Presenting the all new, unexploited concept of hassle-free garden maintenance – The Garden Sitter. The system is a solar-powered programable rain barrel irrigation system that is capable of watering a garden for months together, without any sort of human intervention.
Garden Sitter justifies the name that has been tagged to it. It functions as a baby sitter to your garden when you are not there to take care of its irrigation needs. The brain child of Gary Lee, the system has all that requires making small scale irrigation an easy task. The better part is, it is powered by solar energy, which makes it all the more acceptable among the increasingly environment conscious population. The equipment is yet waiting to be patented.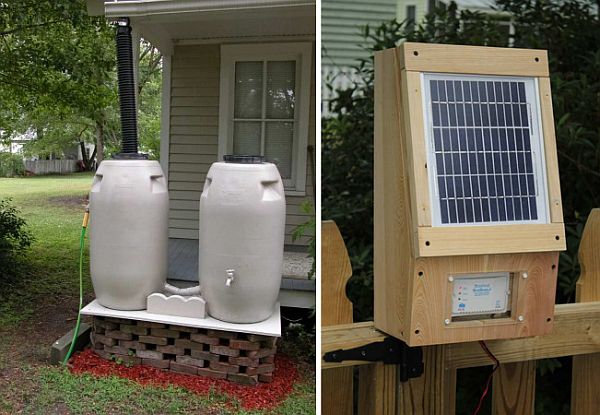 The system is equipped with a North Carolina Cypress box which contains 5 watt solar panel. It also has a 7 amp charge controller and battery. The LED lights attached to it, sum up the status of charging. It uses the same conventional timer to run independently. Set the time according to your convenience and shoo off the nightmare of a destroyed garden. In short it is a technologically complete device that would aid a completely natural cause.
Talking about the construction of the system, it consists of twin barrels and has a holding capacity of 2600 gallons. It can be used throughout the growing season and is expected to save an estimated 5000 gallons. Mr. Lee truly needs to be congratulated by the Governments of nations for two main reasons. One, his invention uses a renewable source of energy to function and the other that Garden Sitter would save water, a bare necessity that is becoming increasingly expensive around the world.
The best fact is, the system would in no way look like conventional machinery lying freakishly on the healthy looking green lawns. Along with the functionality, the aesthetics have also been taken good care of. The looks of the Garden Sitter have been skilfully designed so as to complement the face of a residential landscape. While the main apparatus is a pair of large egg-shaped white barrels, the box that contains the solar power system closely resembles a bird house with a tiny round window.
Kudos Mr. Lee!
Source: Earth Techling