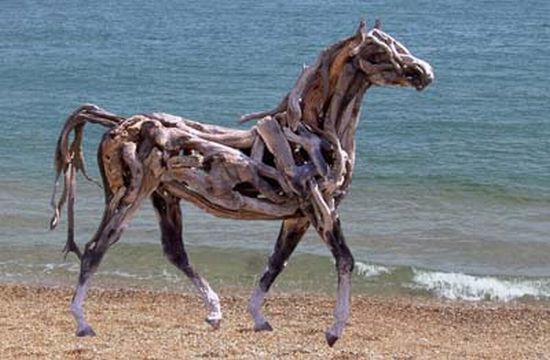 Recycled art is such a craze that almost everyone who is in to designing these days is trying their hand at it. I really like the ones that are crafted with cold metal and they really look both cool and amazing. The recycled art is making its way in to households rapidly and it looks as cool as original art. This is the best thing about recycling these days; it is not just cool but also very fashionable.

This galloping horse looks so real that if you give it a very fast glimpse, then you would most definitely mistake it for a real one. The work is the result of artist Heather Jansch who specializes in art created with driftwood and bronze. The horse looks amazingly real and it even has a body language that looks like a real one. The horse is made out of Drift Wood and Bronze and even that wood is collected from waste and recycled.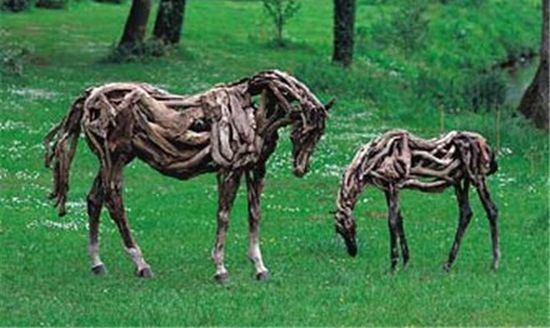 It would be nice if we could get more art like this that is both pleasing on the eyes and on the planet. It is nice to know that more and more artists are taking this up and hopefully it will spread across the globe swiftly.