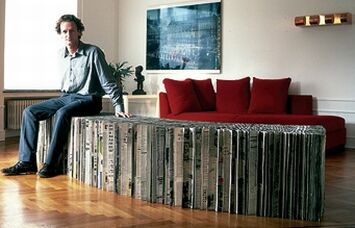 Did you ever imagine the old newspapers can be of such great use? Recycling is a popular "buzzword" for conservationists. But, this product really has revealed how it can be recycled to the maximum!
You must be pondering on how can a furniture made from such soft tissue-based newspaper be strong! It would be interesting for you to know that this material formed out of those newspapers has the strength of wood! This can be created by gluing some newspaper together, layering and compressing them.
Even an unskilled worker can be put to better use as par making this furniture is concerned. It is not only sustainable and affordable, but eco-friendly and unique too.
Via: Yanko Design