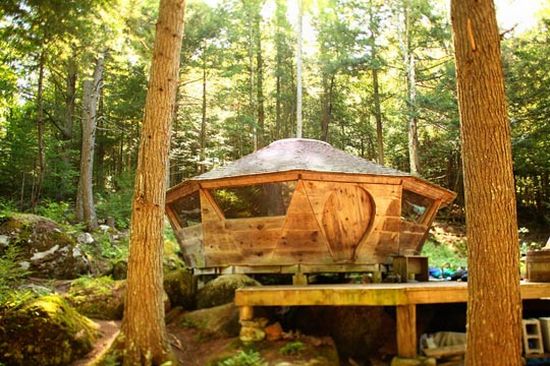 Eco Factor: Wooden circular yurt with wood-burning hot tub and sauna.
The flying saucer–like structures sitting in the beautiful landscape of New York's Adirondack Mountains are one-of-a-kind spaces that create an ideal environment for group interactions, bringing people face to face. The yurts, a cross between a flying saucer and a cupcake, derive inspiration from a yurt-building pioneer Bill Coperthwaite's design that was based on traditional Mongolian structure style.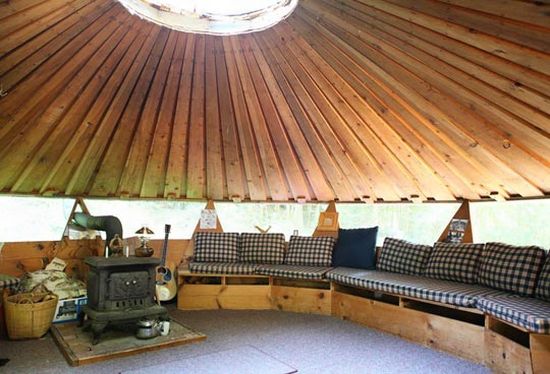 The first eco-friendly yurt built beside a stream by Brooklyn dwellers Cathy and Greg Farrell, along with their 50 friends, dates back in 1976. The 250 sq/ft yurt was given a beautiful shape using wood. After the success of the first yurt, the couple and their two sons added a second yurt, cooking area, wood-burning hot tub, sauna and zip line.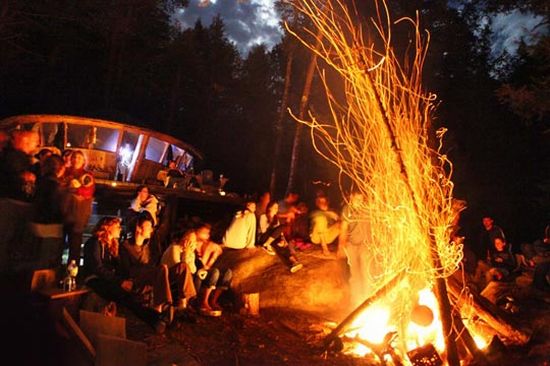 Going well with the surrounding natural environment, the yurts features a beautiful skylight that lets the sunlight and moonlight in. The wood-burning stove keeps the interiors cozy. An outdoor cooking area with a fire pit, pantry and dining table makes the visit truly unforgettable. The circular flying saucer-like yurts would definitely take the visitors to a different world, a world of ecstasy and tranquility.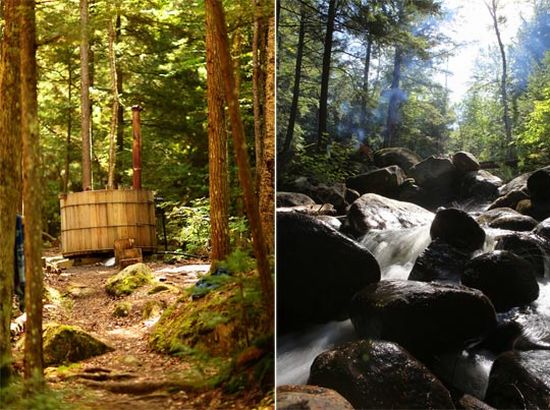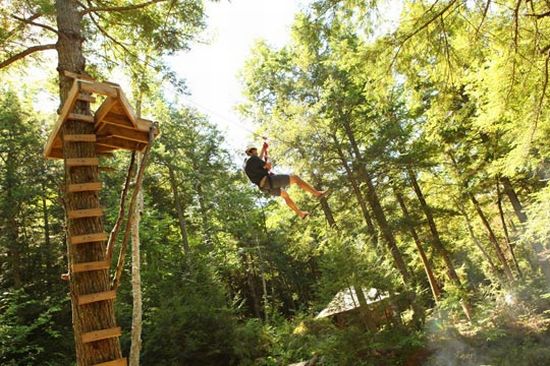 Via: Re-nest