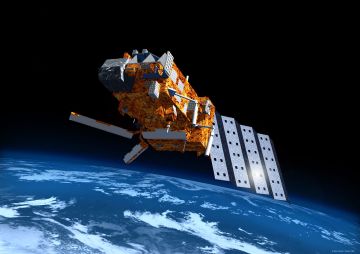 European has designed three meteorological operational satellites for monitoring the Earth's atmosphere from the polar orbit! And the first in the series — MetOp-A is scheduled to be launched on October 7 from Baikonur, Kazakhstan.
It will provide better weather and climate information. These new satellites will form the EUMETSAT Polar System's (EPS) space segment probing the atmosphere with high accuracy.
The satellites will circle the globe from pole to pole at an altitude of about 817 km and collect high-resolution data, complementing the hemispheric survey of the atmosphere. The survey is conducted by the Meteosat system from geostationary orbit.