It is a known fact that type of lighting system at a specific place plays a significant role in the beauty of the place not just during the night but many times during day as well. Many lighting options are available especially when it comes to lighting the foyers, but going for LED lighting fixtures is one of the wise decisions. As power consumption of LEDs is less, they make the lighting fixtures totally environment friendly. Due to their long life, you will not have to spend even a buck on them once they are installed. A number of options are available in LED lighting. The best thing about them is they are available at a normal cost, which is in the budget of majority of people. Here is a description of some environmentally friendly LED lighting fixture for foyers.
1. Recessed LED lighting fixtures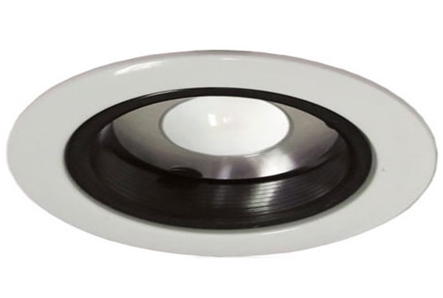 These are one of the most commonly used LED lighting fixtures since a very long period. They generally have a low cost but they create shadow on the face. In addition to this, for more light, they must be used in combination with other lighting fixtures. These lights are difficult to install. One more problem with their installation is that they need equal size hole in the wall or roof to be installed properly. Due to their less power consumption and long life, these lighting fixtures are a number one choice of the people.
2. LED rope lighting fixtures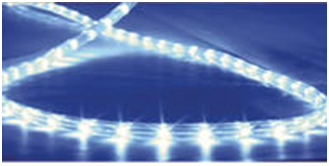 This lighting fixture is one of the best options for the foyers. They are especially designed for large places like halls. In this fixture, LEDs are combined in the shape of an LED. It gives a very beautiful light experience and it is generally manufactured from environment friendly materials. The main issue with this LED lighting fixture is that it is expensive; price being dependent on the size of the fixture. As compared to other fixtures, these are more beautiful and are preferred widely even despite being costly.
3. Stick LED lighting fixture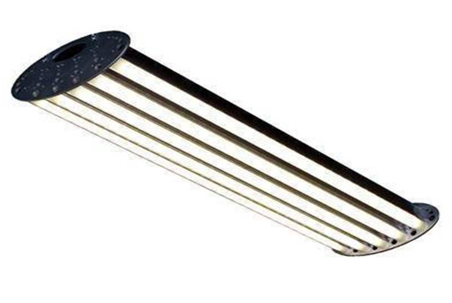 The use of stick LED fixture for foyers is quite common and they are used in foyers since a very long period. They are actually known for their simplicity and low price. These fixture are considered as best for the people who do not want to spend more on the lighting fixtures for foyers. They are capable of providing more light when they are installed in the foyers. However, their power consumption is higher. Many people do not consider installing them only because of their traditional look. The maintenance cost of these lights is less.
4. Hanging LED lighting fixtures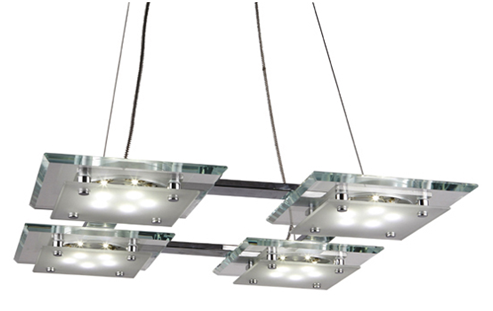 The hanging LED light fixtures are one of the best fixtures known for their beauty. They are called hanging LED light fixture because they are commonly hanged on the roof with the help of rope or similar material. They are usually square in shape. They lighting capacity is high and thus they can provide sufficient light to a larger area. The material use to manufacture the outer body is glass and thus they look very attractive especially at night. Since the outer body is made of glass, they must be hanged carefully and with a strong support because in case they fall, they become useless. They have a very long life but their cost is very high.
5. Stunner lighting LED fixtures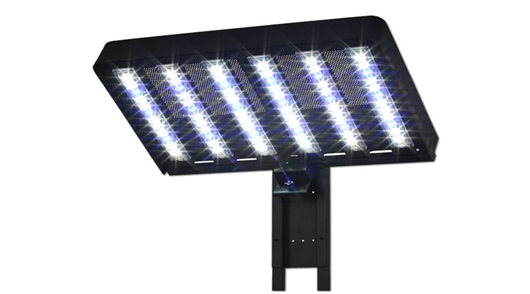 These LED fixtures are known for their less power consumption. Once they are installed, they can glow for a very long period without facing any issues. Their outer body is generally made up of plastic and because of this reason, their outer body does not get heated up largely. The best thing about stunner LED fixtures is that they are having LEDs of different color and thus can split light in different colors. Generally the stunner lighting LED fixtures have very easy installation. They are not very common because one has to use them in bulk because of their dim light.
6. LED bulb lighting fixture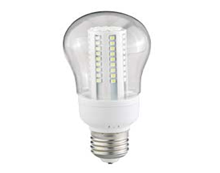 The LED bulb lighting fixture is quite simple and traditional in its look. They are quite cheap but just like stick LED lighting fixtures, they are generally not preferred by the people because they do not look beautiful, do not give much light, and their power consumption is high. Rather than foyers they suit small size rooms. Also they are suitable for small size places. Most commonly they are used with other LED lighting fixtures and thus act as a slave fixture. They are easily available in the market.