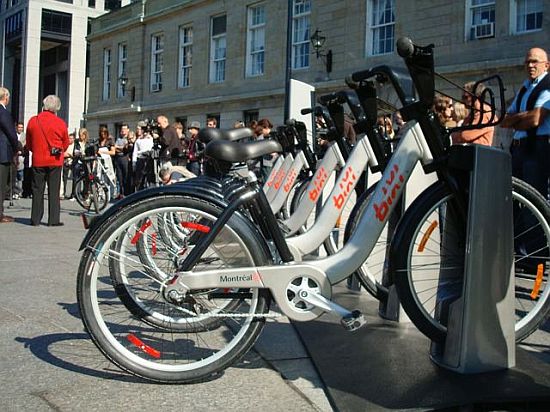 EcoFactor: New bicycle taxi service in Montreal.
Bicycling not only keeps you in good health but it's also easy on the environment. Keeping both the benefits in mind, Montreal's Mayor Gérald Tremblay launched the newest transport service of the city, which he calls Bixi.
For now the system is launched in a trial phase with just 40 bikes at four stations for a 6-week free fall demonstration. If all goes as per plan, then the city will have 2,400 bikes and several new stations on April 15 next year. The bikes will be kept at solar powered stations, which can be easily relocated according to demand.
The newly developed bikes will feature comfortable seats, three speed gears and raised handlebars for easy riding. The first half-hour of ride will be free and the rider would have to pay for the additional time he/she spends on the bike.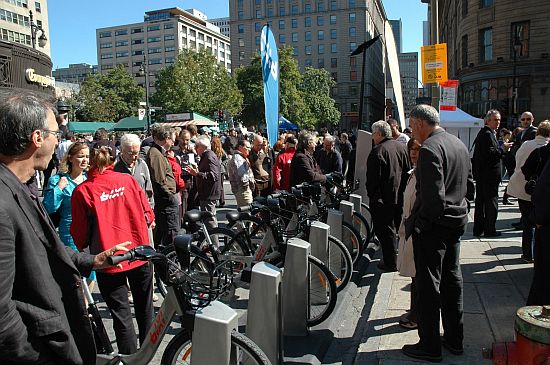 The Dark Side:
Undoubtedly, biking is a green answer to the gas guzzling automobiles we use today. But this slow means of travel will definitely put unnecessary brakes on the fast paced lives we are accustomed to.
Via: Bike-Sharing/StreetsBlog