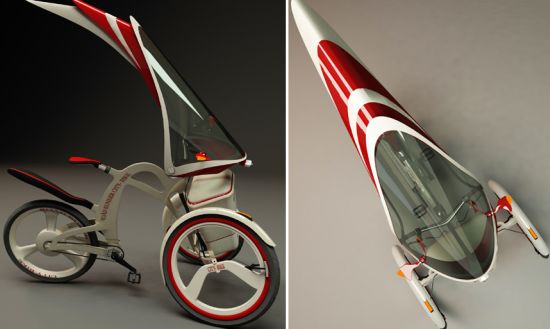 Eco Factor: Concept zero-emission electric-assist trike.
The Roadrunner Trike is the work of industrial designer Cikaric Dragan, who knows that one major hurdle that bikes face is the unavailability of adequate space to carry belongings. The trike features a carbon-fiber body that keeps its weight down to just 26kgs.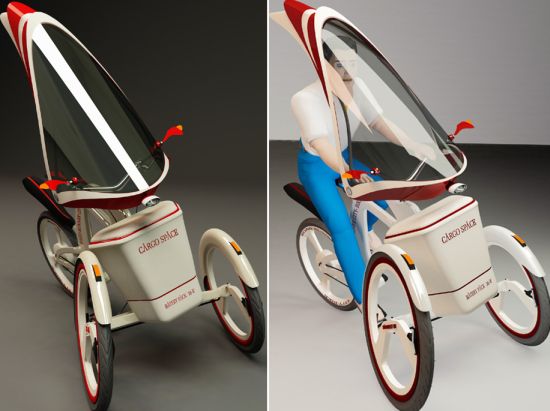 The trike also features an electric-assist motor that is powered by a lithium-ion battery pack. The Roadrunner is equipped with a cargo storage box that can carry up to 25kg of cargo. Additionally, it also features a wind guard and a mud visor to keep the rider sheltered in all weather conditions.
Via: Tuvie