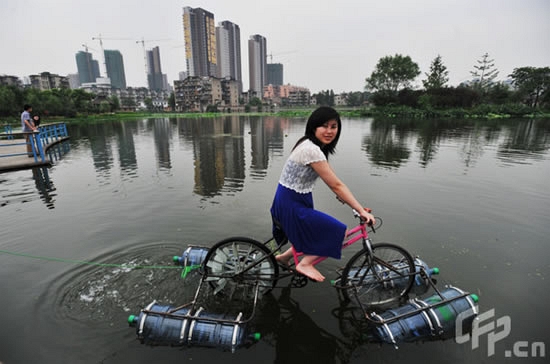 Eco Factor: Amphibious bicycle made using recycled plastic.
We've been reading about some ingenious ways to take to the open waters in the recent past. Though most of those ways are either too impractical or too expensive, DIYers in China are showing us a way which could allow anybody with a bicycle to ride on water. Li Jin has designed a human-powered bicycle, with which she rides on the water in Wuhan of Hubei Province in China.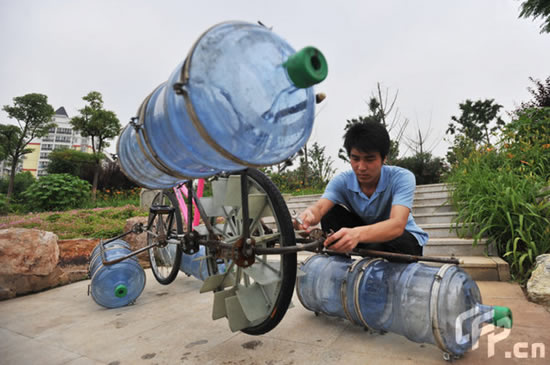 The DIY amphibious bicycle is made using eight water gallons, which are closed on top to serve as pontoons preventing Li from drowning. Adjustable vane wheels provide the driving power. Apart from allowing Li to cross the lake, the bicycle can also be used on the road without any modifications.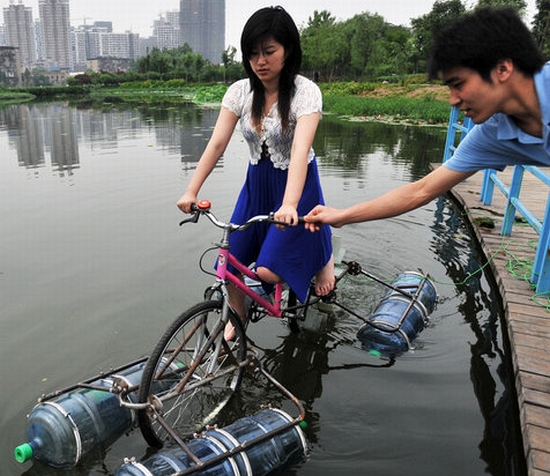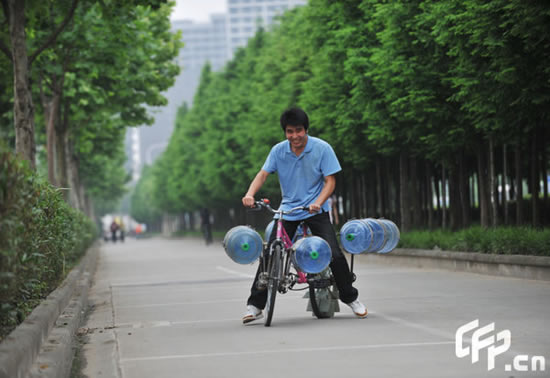 Images courtesy: CFP
Via: OnlineWebLibrary