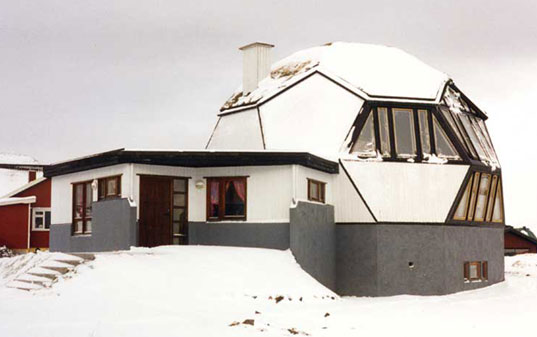 EcoFactor: Easy to construct prefabs that are recyclable, green and come with a comfortable and eco-friendly design.
Prefab concept is catching on fast with the success of prefab homes and how they are becoming an integral part of the natural environment without harming the planet. They are becoming all the more famous for their unique designs and their comfort factor. The concept of Easy Domes was designed by Danish architect Kari Thomsen and engineer Ole Vanggaard with green prefabs in mind. The Easy Dome structure is made up of many hexagonal pieces that not only give it a strong and unique look but enhance the interior space and comfort.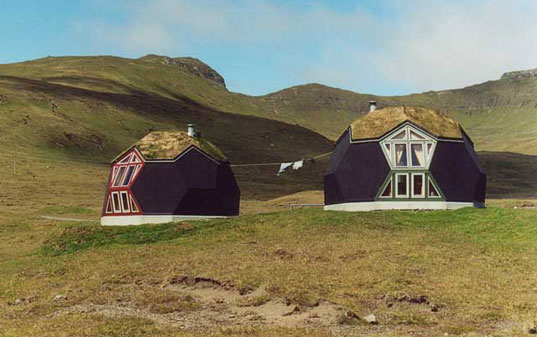 Easy Domes are rather simple to erect, and the smaller ones take less than a day and can be done manually on either a concrete or timber plinth. Once completed, they sport a two-floor home that has a kitchen, a couple of bedrooms, a living room and a bathroom. The entire structure is made out of completely recyclable material and the roof is covered with green vegetation. The structures are strong and can withstand a 200-mph blizzard and even 1 meter of wet snow on the roof!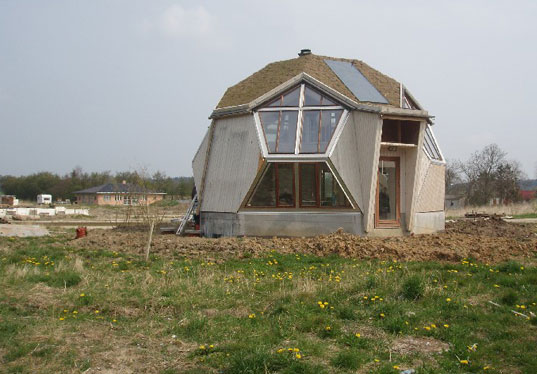 The Dark Side:
The design, construction and setup of the Easy Dome is hard to fault, but hopefully even the energy consumption inside the prefab is efficient and green. While the small prefabs are totally green and wonderful, the larger ones could pose some construction problems and hurt the local ecosystem.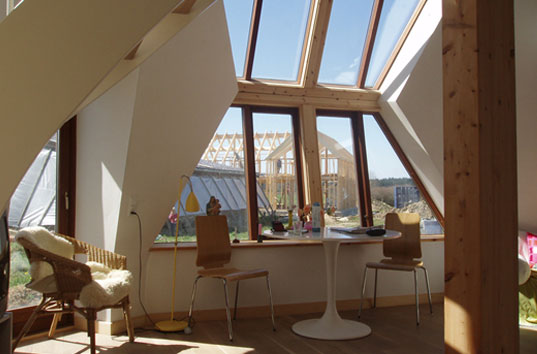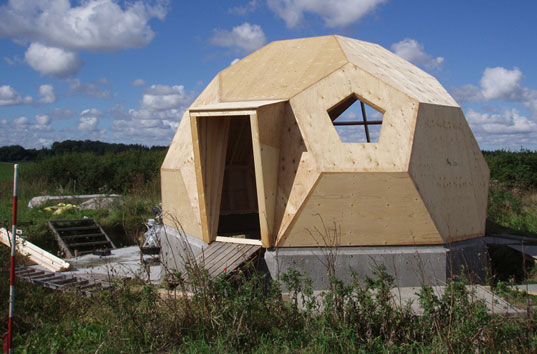 Via: Inhabitat